We are excited to welcome back writer/director, Mari Okada, and P.A. Works' CEO/Founder, Kenji Horikawa, as Guests of Honor at Anime Expo 2018!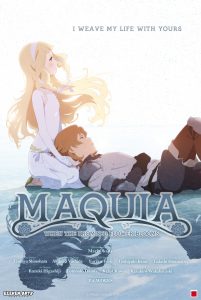 ELEVEN ARTS Anime Studio presents the U.S. premiere of Mari Okada's directorial debut, 'Maquia: When the Promised Flower Blooms,' followed by a Q&A with Mari Okada.
Mari will also hold autograph sessions and contribute unique items to the annual Charity Auction.
Event Details
Date: Friday, July 6
Time: 6:30 PM – 8:30 PM
Room: Video 1 / JW Marriott Diamond Ballroom
For information about lining up and room entry, please see the Program Room Policies.
Trailer
Story
The people of Iorph live far away from the lands of men, weaving the happenings of each day into a fabric called Hibiol. They live for centuries while maintaining their youthful appearance. Maquia, an orphaned Iorph girl, lives her life in an oasis surrounded by friends, yet somehow feels "alone". But the tranquil lives of the Iorph are shattered in an instant when the Mezarte army invades their territory on a dragon fleet, seeking the blood that grants the Iorph long life. Maquia manages to escape, but loses her friends and her home in the chaos. She then encounters an orphaned baby who is "alone". Maquia raises this boy "Ariel", with the help of some new friends. But as the era changes, the bond between Maquia and Ariel changes too, amidst a backdrop of racial tensions between the Iorph and the Mezarte. This is a story of irreplaceable time, woven by two lonely people who can only find solace in each other.
About Mari Okada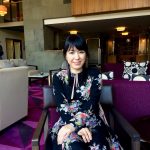 Okada was born in the Saitama prefecture of Japan in 1976. Her beginnings as a story editor for the animated series True Tears made her popular among anime fans.  Following this, she made Toradora, which subtly expressed the new generation's adolescent feelings through storytelling.
Okada then worked on six seasons of animated TV, with titles such as Anohana: The Flower We Saw That Day and The Anthem Of The Heart.
In 2011, Okada won the Animation Kobe Individual Award, for her contribution to the animation industry (Hayao Miyazaki, Hideaki Anno, and Mamoru Hosoda won this same distinction).
About Kenji Horikawa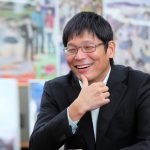 Kenji Horikawa was born in the Aichi prefecture of Japan in 1965. Now the founder/CEO of animation studio P.A. Works, Horikawa was also formerly an employee of Production I.G. and Tatsunoko Production. He produced shows such as HaruChika, Charlotte, SHIROBAKO, The Eccentric Family, Hanasaku Iroha, Another, Angel Beats!, and now Maquia: When The Promised Flower Blooms.
©PROJECT MAQUIA
---
Anime Expo 2018  will run from July 5 through July 8 at the Los Angeles Convention Center, with Pre-Show Night on July 4, 2018.
For more information about attending AX, check out our How to Attend guide.