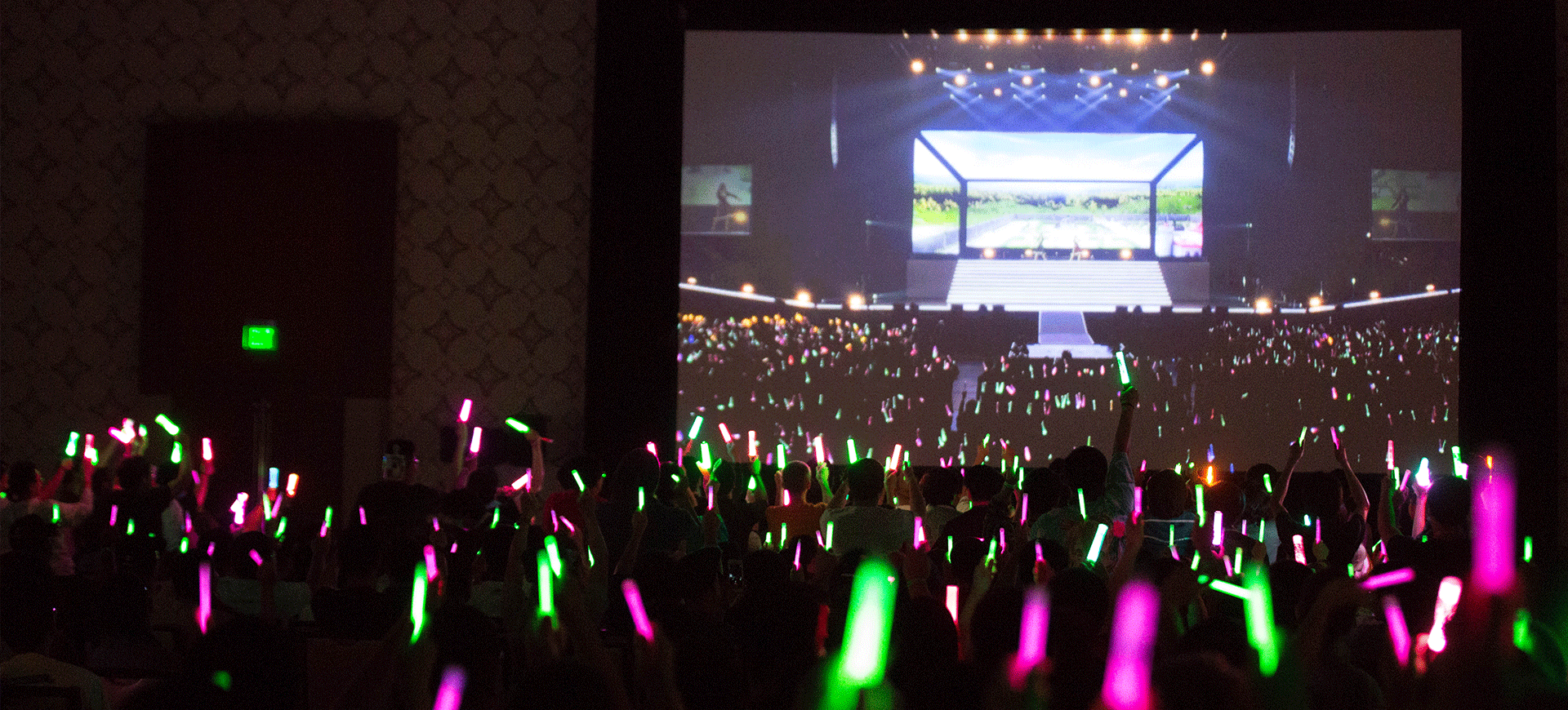 Discover a new series, re-watch an old favorite, or be among the first to watch a premiere alongside fellow fans
Over the past few years, Anime Expo has become a prominent platform to debut the newest works from Japan. AX hosts US, dub, and world premieres of the newest movies and shows each year, so come watch the latest with us!
Past Premieres: Cardcaptor Sakura Clear Card Prologue (2017), Infini-T Force (2017), Welcome to the Ballroom (2017), Violet Evergarden (2017), The Ancient Magus Bride (2017), Tokyo Ghoul live-action movie (2017), your name. (2016), Little Witch Academia: The Enchanted Parade (2015), Sword Art Online II (2014), and many more.
See Screenings and Premiers in Room 402 AB
Friday, July 1st 2022
11:30 AM – Clannad Ep 1 & 2
12:15 PM - Nana Ep 1 & 2
1:00 PM - How to keep a Mummy Ep 1 & 2
1:45 PM - Laid-Back Camp Ep 1 & 2
2:30 PM - Fruits Basket Ep 1 & 2
3:15 PM - Citrus Ep 1 & 2
4:00 PM - Hidamari Sketch Ep 1 & 2
4:45 PM - Kids on the Slope Ep 1 & 2
5:30 PM - Odd Taxi Ep 1 & 2
8:15 PM - The Big O Ep 1 & 2
9:00 PM - Recovery of an MMO Junkie Ep 1 & 2
9:45 PM - Magical Girl Raising Project Ep 1 & 2
Saturday, July 2nd 2022
11:30 AM - Hidamari Sketch Ep 1 & 2
12:15 PM - "An Immortal Bond" - A Demon Slayer Short Film
1:00 PM - Kaiji Ep 1 & 2
1:45 PM - The Rising of the Shield Hero Ep 1 & 2
2:30 PM - Tomodachi Game Ep 1 & 2
3:15 PM - Urahara Ep 1 & 2
4:00 PM - Restaurant to Another World Ep 1 & 2
4:45 PM - Fire Force Ep 1 & 2
5:30 PM - Nana Ep 1 &2
6:15 PM - Magical Girl Ore Ep 1 & 2
7:00 PM - Junji Ito Collection Ep 1 & 2
7:45 PM - Utawarerumono Ep 1 & 2
Sunday, July 3rd 2022
11:30 AM - Tomodachi Game Ep 1 & 2
12:15 PM - Strawberry Marshmallow Ep 1 & 2
1:00 PM - A Place Farther than the Universe Ep 1 & 2
1:45 PM - Odd Taxi Ep 1 & 2
2:30 PM - Recovery of an MMO Junkie Ep 1 & 2
3:15 PM - Kids on the Slope Ep 1 & 2
4:00 PM - Clannad Ep 1 & 2
4:45 PM - Vinland Saga Ep 1 & 2
5:30 PM - In/Specter Ep 1 & 2
6:15 PM - Kino's Journey - the Beautiful World - Ep 1 & 2
7:00 PM - Shikimori's Not Just a Cutie
7:45 PM - Kemono Friends Ep 1 & 2
8:30 PM - Clannad Ep 1 & 2
9:15 PM - How to keep a Mummy Ep 1 & 2
10:00 PM - Fate/Stay Night ep 1 & 2
Monday, July 4th 2022
11:30 AM - Strawberry Marshmallow Ep 1 & 2
12:15 PM - A Place Farther than the Universe Ep 1 & 2
1:00 PM - K- ON ep 1 & 2
1:45 PM - Fruits Basket Ep 1 & 2
2:30 PM - Laid-Back Camp Ep 1 & 2
3:15 PM - SPACE PATROL LULUCO Ep 1 & 2
See Schedule