We're excited to welcome director Junichi Yamamoto to Anime Expo 2019 as a Guest of Honor! He will be participating in panels and autograph sessions (schedule info TBA).
About Junichi Yamamoto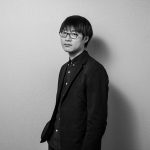 Junichi Yamamoto, born in 1985, is a Japanese anime director. He has been involved in various anime projects, such as Armor Shop for Ladies & Gentlemen (Director), TIME DRIVER: Bokura ga Kaita Mirai (Director), Pop Team Epic (Animation Director of "Hoshiiro Girl Drop"), and Batman Ninja (Storyboard Artist and Part Director). His other works include not only anime, but also music videos, TV commercials, live-action stages, and etc.
---
Anime Expo 2019  will run from July 4 through July 7 at the Los Angeles Convention Center, with Pre-Show Night on July 3, 2019.
For more information about attending AX, check out our How to Attend guide.
Download our mobile app to stay up-to-date on announcements!