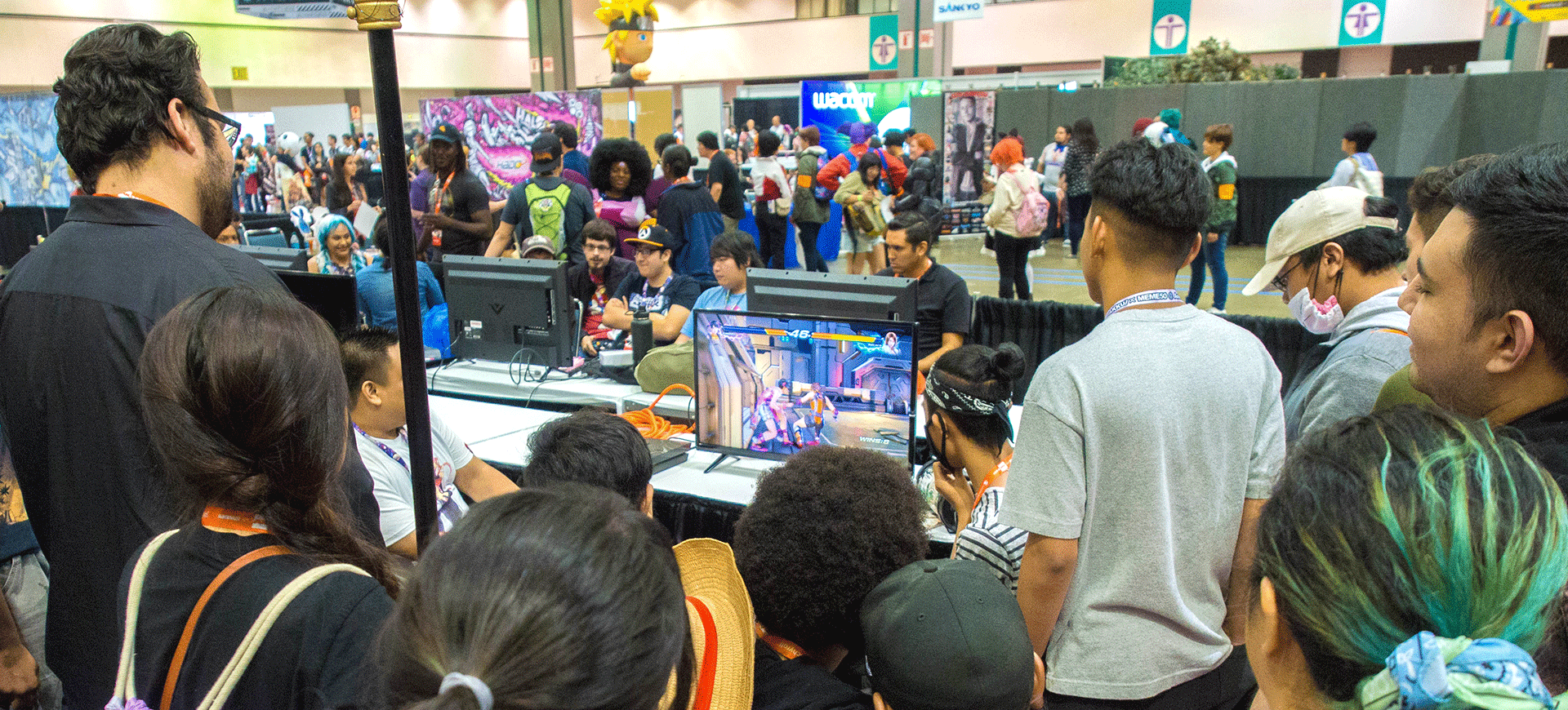 Play a few rounds for fun or compete head-to-head for prizes
Located in the Entertainment Hall, the eGaming area has 70+ current and past generation consoles available from Sony, Microsoft, and Nintendo. Featuring brand new titles as well as tried and true favorites, the eGaming area is a must-see for video game fans.
A wide variety of modern and vintage arcade games, both domestic and from Japan, are also available in the Entertainment Hall. Try out some of the new or unusual games, play an old favorite, or show off a little on your favorite machine. Don't have change to spare? Don't fret! Change machines are available for your convenience, so grab some quarters and play to your hearts content.
Hours of Operation
See Entertainment Hall hours for more info.