We're excited to have galaxxxy, h.NAOTO, and Junnyan participate in the Anime Expo 2015 Fashion Show!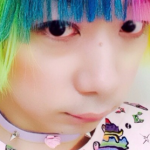 Founder of the world-renowned Harajuku Fashion Walk, Junnyan wears many hats as an authority on Japanese street fashion and kawaii culture. Known as the Harajuku Kawaii Boy, Junnyan's work ranges from photographing Japan's unique fashion and art culture on his blog "Harajuku Kids," to DJing and hosting his own events in Harajuku. Junnyan has been featured in countless TV interviews and featured in magazines such as KERA for his unique and expressive fashion style representing modern Japanese street fashion.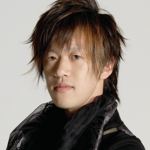 Resonating to the ideas of extreme "punk," he expanded his unique fashion views while incorporating Japanese subcultures such as gothic-lolita and visual-kei.  The collections, filled with originality, gained much positive critiques and praises from Japan and overseas artists and musicians.Without limiting to a single category, the brand h.NAOTO endlessly seeks for a new world, and will continue to multiply diversely, and deepen.h.NAOTO has produced many categories such as NAOTO SEVEN, h.NAOTO FRILL, h.NAOTO Blood, Anarchy and DARK RED RUM after his debut.

Established in 2007, galaxxxy is essentially a madcap world influenced by past and future music, Anime, and comet scattered virtual world. galaxxxy is collaborating with many up coming artists and illustrators, at the same time the team has been joined by more talents.
We are excited to collaborate with galaxxxy on a t-shirt (pictured left) that will be on sale in the Anime Expo Merch Store in the South Hall Lobby