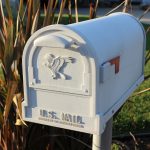 In an attempt to reduce lost, returned, and undeliverable badges, please verify your shipping address before April 25, 2018 by 11:59 AM PT. Log-in to your Eventbrite account via your computer, choose "Ticket", and select the first registered badge to verify your shipping address:
If the address is correct, no action is needed.
If your address is incorrect, or you want your badge shipped to a different location, click here for step-by-step instructions.
Note: Update the shipping address that is on the badge's registration; not the address under Account Settings. Badges will only be shipped to the first registrants valid shipping address. As a reminder, all addresses for each attendee should be uniform.
We can only mail badges within the United States and Canada. If you are an international badge holder and would like to have your badge shipped to a US address, please log-in to your account and update the "Shipping Address" on the badge. If you do not have a US address to ship to, pick up your badge at the Will Call counter at Registration Assistance.
Important: We can only mail your badge if you have successfully entered a valid shipping address with the United States Post Office. Additionally, a valid photo ID should match the registered badge's individual name. For a list of accepted photos IDs, click here.
ID checks will be required at Badge Help Desks and Registration Assistance counters to verify your identity. If you do not have a photo ID, you will need the buyer with you for badge assistance. We thank you for your cooperation in advance!
Helpful Links:
For any additional questions, email registation@anime-expo.org for assistance.