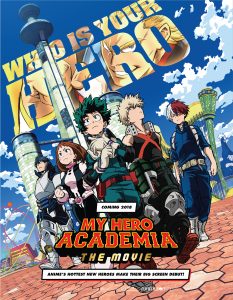 We're excited to announce that Anime Expo 2018 will host subtitled world premiere of MY HERO ACADEMIA: Two Heroes, presented by Funimation and Toho! A celebrity guest panel will follow immediately after the film and feature talent from both the film and series.
Joining the premiere event for their first overseas convention appearances are Daiki Yamashita (voice of Deku), Mirai Shida (voice of Melissa Shield), and Katsuhisa Namase (voice of David Shield)!
Justin Briner (voice of Deku) and Colleen Clinkenbeard (ADR director and voice of Yaoyorozu) will also participate in the event!
Event Details
Date: Thursday, July 5
Time: 12:30 PM – 2:30 PM
Room: LACC\Main Event (Hall B)
For information about lining up and room entry, please see the Program Room Policies
 Teaser Clip

Story
The climactic finals are over, and U.A. is getting ready for the summer training camp.
Deku and All Might receive an invitation from a certain person to go overseas to a giant artificial moving city called I-Island. This island, a kind of "science Hollywood" that gathers the knowledge of scientists from around the world, is holding an exhibition called I-Expo showcasing the results of Quirk and hero item research. In the midst of all this, Deku meets a Quirkless girl named Melissa and remembers his own Quirkless past. Out of the blue, the impregnable security system the island boasts is hacked by villains, and all the people on the island are taken as hostages! Now, a plan that could shake hero society has been put into motion! The man who holds the key to it all is the number one hero and Symbol of Peace, All Might.
About Daiki Yamashita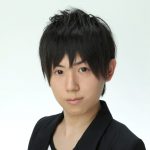 Daiki Yamashita is a Japanese voice actor from Shizuoka Prefecture. He won the Best Male Newcomer award at the 8th Seiyu Awards in 2014. Some of his notable roles include Deku in My Hero Academia, Onoda in Yowamushi Pedal, Gurio Umino in Pretty Guardian Sailor Moon Crystal.
About Mirai Shida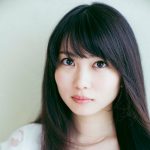 She became recognized after her breakthrough role as Kazumi Kanda in The Queen's Classroom (aka "Joō no Kyōshitsu" in Japanese), leading her to more prominent roles, such as Miki Ichinose in 14-year-old Mother. Currently, she is one of the most active young actresses in Japan, appearing in many dramas and commercials.
Mirai Shida plays Melissa, an original character in MY HERO ACADEMIA: Two Heroes.
About Katsuhisa Namase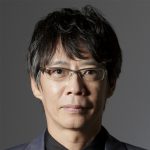 Katsuhisa Namase is a Japanese actor, known primarily for his roles in Japanese television dramas and films such as Goro Sawatari in Gokusen and Imagawa Yoshimoto in Nobunaga Concerto.
Namase plays David, a friend of All Might in his younger days, in MY HERO ACADEMIA: Two Heroes.
Colleen Clinkenbeard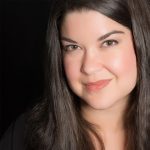 Colleen Clinkenbeard is a voice actor and director with over 300 roles in anime and video games. Her credits include Kid Gohan, Android 18, and Mai in Dragon Ball Z Kai, Mai in Dragon Ball Super, Erza in Fairy Tail, Monkey D. Luffy in One Piece, Riza Hawkeye in Full Metal Alchemist, Hana in Wolf Children, Inner Moka in Rosario + Vampire, Momo Yaoyorozu in My Hero Academia.
Justin Briner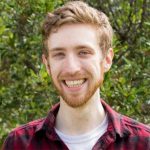 Justin Briner is a Dallas-based actor and singer known primarily for his work in anime and video games. Recently, he wrapped up the second season of My Hero Academia as Izuku Midoriya. He can also be heard as Mikaela in Seraph of the End, Nova in Space Patrol Luluco, Yoichi in Drifters, Ayanokoji in Classroom of the Elite, Alfonso in GARO: The Animation, Niko in Nanbaka, and Ryota Mitarai in Danganronpa 3.
---
Anime Expo 2018  will run from July 5 through July 8 at the Los Angeles Convention Center, with Pre-Show Night on July 4, 2018.
For more information about attending AX, check out our How to Attend guide.