We're excited to welcome our AX 2019 Digital Influencers: Mother's Basement, Super Eyepatch Wolf, and Sachie! They will all be participating in panels and autograph sessions (schedule TBA).
About Mother's Basement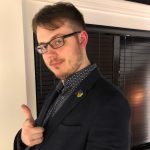 Geoff Thew began creating anime-centric YouTube videos as a hobby while he was between jobs back in 2015. The success of his videos about Jojo's Bizarre Adventure, One Punch Man, and Sword Art Online allowed him to turn that hobby into a career, and now, four years later, he's become one of the biggest anime-focused creators on the platform. He specializes in analyzing the artistic intent and process that goes into some of your favourite anime moments, as well as providing helpful guidance through the world of anime with his Anime Travel Guides and Public Service Anime videos.
Subscribe to Geoff on Youtube!
Twitter: @G0ffThew
About Super Eyepatch Wolf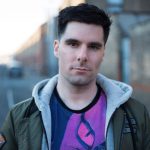 Super Eyepatch Wolf entered the world of YouTube three and a half years ago and since than has amassed over 600,000 followers with popular videos on subjects like Berserk, Hunter x Hunter, Junji Ito, and The Simpsons. When not spending excessive amounts of time making YouTube videos, he enjoys drawing in cafes while drinking a hot cup of coffee, losing at fighting games, convincing people pro wrestling is real, and arguing with his friends on the ""Let's Fight a Boss video game podcast. Follow @eyepatchwolf on Twitter.
Subscribe to Super Eyepatch Wolf on Youtube!
Twitter: @EyePatchWolf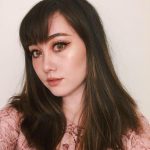 About Sachie
Sachie is a Canadian streamer, content creator, and cosplayer. She is best known for her obsession with Overwatch, being tall, and her YouTube channel where she posts vlogs, cosplay videos, and tutorials. With a professional background in public relations, she enjoys using her free time to create gaming content that brings a sense of community and encouragement to people. She is currently a partnered streamer on Facebook Gaming and has a has collaborated with various brands such as Geek and Sundry, BBC, Warner Bros Canada, and Funimation.
Follow Sachie on Youtube!
Facebook: sachieTV
---
Anime Expo 2019  will run from July 4 through July 7 at the Los Angeles Convention Center, with Pre-Show Night on July 3, 2019.
For more information about attending AX, check out our How to Attend guide.
Download our mobile app to stay up-to-date on announcements!