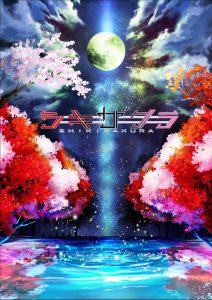 SUBLIMATION INC.'s animation and CGI director, Shinya Sugai, and director of audiography, Takumi Saito, will be joining Anime Expo 2019 along with Virtual YouTuber Miya Kimino! We're excited to welcome them as they participate as finalist judges for the Shikizakura voice cast auditions!
Japanese TV anime series Shikizakura will have voice cast auditions for an English-speaking role at Anime Expo in July 2019. This is your chance to become a cast member of a Japanese anime. The winner will be invited to Japan for the voice dubbing and more!
Find the official rules and more information about how to enter on Chukyo TV's website!
About Shinya Sugai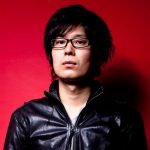 Shinya Sugai moved into PRODUCTION I.G. after he had great experiences as a CG animator in video games such as Yakuza, Dawn of Mana 4, and Blue Dragon. He engaged in various titles including Ghost in the Shell: Stand Alone Complex – Solid State Society, Eden of the East, Moribito: Guardian of the Spirit, Tales of Vesperia, Library War while at PRODUCTION I.G.
He established SUBLIMATION INC. in 2011 and worked as CGI director in PSYCHO-PASS: Sinners of the System, The Ancient Magus' Bride, and Rage of Bahamut: GENESIS. He directed Walking Meat, and original short CG anime in 2018 and he is currently preparing new feature anime.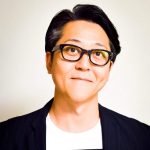 About Takumi Saito
Takumi Saito started his career as sound creator at TECMO (current KOEI TECMO GAMES CO., LTD). He has a variety experience, including sound production of games, sound engine design, and attending & recording of voice casts. After the release of Ninja Gaiden 3, he got involved as a director of audiography and composer and changed his career from the game industry into SUBLIMATION INC. and began his career in the anime industry. His past projects include Walking Meat, Patema Inverted, the Dead or Alive series, the Ninja Gaiden series, and Metroid: Other M.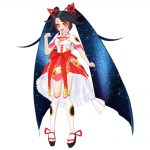 About Miya Kimino
Miya Kimino is a Virtual YouTuber and is part of the Japanese Hanjo! Bilingual Vtuber Project. She is a MANEKI-NEKO (beckoning cat) who descended on Earth to share Japanese culture with the world and acts as a bridge between Japan and other countries to bring prosperity to the world.
---
Anime Expo 2019  will run from July 4 through July 7 at the Los Angeles Convention Center, with Pre-Show Night on July 3, 2019.
For more information about attending AX, check out our How to Attend guide.
Download our mobile app to stay up-to-date on announcements!