Want to be an anime voice actor? We're excited to welcome this panel of familiar industry voices to Anime Expo 2019 as they speak about their journeys and experiences in voice acting! The panel will include Xander Mobus, Cassandra Lee Morris, Kyle McCarley, Cherami Leigh, Michael Sinterniklaas, Jamie Marchi, Lisa Ortiz, and more!
Event Details
Panel Name: So You Want To Be An Anime Voice Actor?
Panel Description: You love watching anime, but have you ever wanted to VOICE an anime character? Learn the ins and outs of voicing anime directly from some of the best voice actors and producers in the industry during this interactive panel!
Date: Thursday, July 4
Time: 2:00 – 4:00 PM
Room: Live Programming 1 / Petree Hall
For information about lining up and room entry, please see the Program Room Policies
About Xander Mobus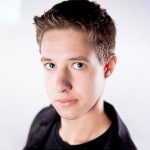 Xander Mobus is a voice over actor from LA. You might know his work from anime and video games including Persona 5, Super Smash Bros, Street Fighter V, Soul Calibur VI, One Punch Man, Mob Psycho 100, Hunter x Hunter, Detective Pikachu, Erased, Boruto, Bortuo's Dad, Rising of the Shield Hero, Shin Megami Tensei IV: Apocalypse, Fire Emblem Heroes, Fire Emblem Warriors, Spyro Reignited Trilogy, Beyblade Burst Turbo, B: The Beginning, Blue Exorcist and many more!
About Cassandra Lee Morris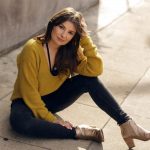 Cassandra Lee Morris is an award-winning voice actor who has brought over 100 characters to life for video games, anime and animation. You may recognize her voice as Morgana in Persona 5, Kota in My Hero Academia, Leafa in Sword Art Online, Operator 60 in Nier:Automata, Yuumi and Nami in League of Legends, Elora in Spyro: Reignited Trilogy, Sarah Hotep in Fortnite: Save the World, Fie in Trails of Cold Steel, Julia in Fire Emblem Heroes, Taiga in Toradora!, Kyubey in Madoka Magica, and dozens more.
About Kyle McCarley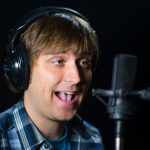 Kyle McCarley's voice can be heard in anime, video games, cartoons, audiobooks, TV and radio commercials, industrial ads, and even a talking toy plunger. Notable anime credits include Mikazuki Augus in Mobile Suit Gundam: Iron-Blooded Orphans, Shigeo "Mob" Kageyama in Mob Psycho 100, Ryo in Devilman Crybaby, Shinji Matou in Fate/Stay Night, Ryota Watari in Your Lie in April, & Helbram in Seven Deadly Sins.  Video game credits include 9S in NieR: Automata, Alm in Fire Emblem Echoes: Shadows of Valentia, Zeke in God Eater 3, Hyde in BlazBlue: Cross Tag Battle, & Haruto Higurashi in Zanki Zero.
About Cherami Leigh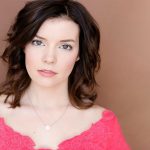 Cherami Leigh is an actor and writer and has been working in the industry for over 20 years. She has appeared in films such as Temple Grandin, Not Cool,  and Fast Food Nation, as well as television shows including Friday Night Lights, Bones and Shameless. In anime she has played over 150 characters including Lucy in Fairy Tail, Asuna in Sword Art Online, Ilia in RWBY, Sailor Venus in Sailor Moon and Sarada in Boruto. Some of her video game credits include Gaige in Borderlands 2, Makoto in Persona 5, A2 in Nier Automata, The Quartermaster In Call of Duty: WWII,  and Ikrie in the Horizon Zero Dawn DLC. She also has worked for Radio Disney in various roles over the last 20 years and is one of the creators of the award winning webseries "CONfessionals" as well as creating over 600 episodes of "Love and Light" featured on the Unlocked app.
About Michael Sinterniklaas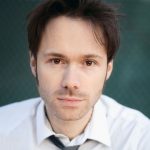 Michael Sinterniklaas he owner and president of NYAV Post, a recording studio with facilities in New York and Los Angeles.
He has voice directed over 40 titles including "Freedom," "Phoenix," "A Letter to Momo," "Mobile Suit Gundam: Unicorn," and "Berserk." His studio was the first to produce a simultaneous dub, and the only studio to date, that has produced a simultaneous broadcast dub.
Michael has also voice directed shows for Cartoon Network and Warner Bros as well as Academy Award nominated films "Ernest & Celestine" and "A Cat in Paris."
He is also a voice actor in both cartoons and anime.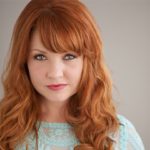 About Jamie Marchi
Jamie Marchi is a voice actress for video games and anime with well over 300 characters to date. She's the voice of Ellie from Borderlands 2 (& 3) and Freya from Smite, as well as numerous popular anime roles include Rias Gremory from High School DxD, Mt. Lady from My Hero Academia, Junko Enoshima from Danganronpa, Cana Alberona from Fairy Tail, Lucoa from Miss Kobayashi's Dragon Maid, Panty from Panty and Stocking with Garterbelt, Liz from Soul Eater, Masane Amaha from Witchblade, and Mari from Love Live! Sunshine!! as well as other fan-favorite characters from Attack on Titan, Ancient Magus Bride, Hetalia, Death Parade, Deadman Wonderland, One Piece, Sgt. Frog, Shin Chan, Yu YuHakusho, Black Cat, Spice and Wolf, Sekirei, Heaven's Lost Property, Tokyo Ghoul, Free!, and Snow White with the Red Hair.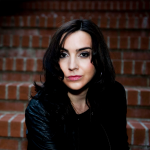 About Lisa Ortiz
Lisa Ortiz is a New York-based veteran voice actor, director and producer. As a VA, she is most well-known for her role as Lina Inverse in Slayers and Amy Rose in Sonic the Hedgehog,
though she began her career as the high elf Deedlit in Record of Lodoss War. Since then she has gone on to record dozens of anime, series, audiobooks, video games, and films both as a voice and as a producer, director and adapter. Her voice has been heard internationally on Disney XD, SciFi, Cartoon Network, WB, Nickelodeon and Netflix amongst others. She is currently the voice director of Pokemon Sun and Moon and has worked on the show in various capacities over the years since Indigo League. From Misty's older sister Daisy, to Sabrina, to Flannery,
to Oshawatt, to Fletchling and present day gym leaders Korrina Litten, Torracat and Poipole.
---
Anime Expo 2019  will run from July 4 through July 7 at the Los Angeles Convention Center, with Pre-Show Night on July 3, 2019.
For more information about attending AX, check out our How to Attend guide.
Download our mobile app to stay up-to-date on announcements!