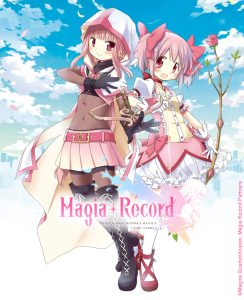 Aniplex is bringing a special Magia Record: Puella Magi Madoka Magica Side Story to Anime Expo 2019! The panel will feature special guest appearances from Emiri Kato (Kyubey) and Chiwa Saito (Homura Akemi)!
Event Details
Panel Name: Magia Record: Puella Magi Madoka Magica Side Story at Anime Expo
Panel Description: Explore the world of Puella Magi Madoka Magica, the iconic franchise that revolutionized the magical girl genre! Celebrate the beginning of a new chapter in this bewitching franchise with Aniplex of America along with special guests and exclusive giveaways!
Date: Friday, July 5
Time: 5:00 – 6:30 PM
Room: Live Programming 1 / Petree Hall
For information about lining up and room entry, please see the Program Room Policies
---
Anime Expo 2019  will run from July 4 through July 7 at the Los Angeles Convention Center, with Pre-Show Night on July 3, 2019.
For more information about attending AX, check out our How to Attend guide.
Download our mobile app to stay up-to-date on announcements!