WIT STUDIO is pleased to announce that first episode of their newest work will be shown at the WIT STUDIO featuring Ani-Sta panel at Anime Expo 2019! Attendees who join the panel will also receive a special illustration card featuring designs from their newest animation project, courtesy of WIT STUDIO.
As the debut guest members from the 1st Animation Studio Meeting in Japan, CloverWorks President Akira Shimizu & Producer Yuichi Fukushima will be joining the WIT STUDIO featuring Ani-Sta panel to showcase their upcoming TV
anime series, "Fate/Grand Order Absolute Demonic Front: Babylonia" & The second season of "The Promised Neverland"
Additionally, Yutaka Yamada the next rising star young composer of scores for the hit live-action movie "Kingdom" and the anime series "Tokyo Ghoul," is coming to Anime Expo for his first US convention appearance! He composed WIT STUDIO's "Laughing Under the Clouds ‒Side Story-" and the upcoming newest series "Vinland Saga," premiering in July 2019. Do not miss the chance to meet him at the WIT STUDIO featuring Ani-Sta panel!
Event Details
Panel Name: WIT STUDIO featuring Ani-Sta
Panel Description: WIT STUDIO featuring Ani-Sta panel and the seven guests have prepared a number of exciting announcements and special showcases for the anime fans at Anime Expo 2019. This panel will be the most spectacular and unforgettable experience, so don't miss your chance for this one in a lifetime panel opportunity!
Participants: Hiro Kaburagi, Ryota Kosawa, Yoshiyuki Sadamoto, George Wada
& the newly announced Akira Shimizu, Yuichi Fukushima, Yutaka Yamada
Date: Thursday, July 4
Time: 10:30 AM – 11:30 AM
Room: Live Programming 2 / JW Marriott Platinum Ballroom
For information about lining up and room entry, please see the Program Room Policies
About Yutaka Yamada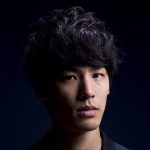 Yutaka was born in 1989. He entered the Senzoku Gakuen College of Music and studied under Toshiyuki Watanabe who is a music composer. He learned music theory deeply and widely. In 2011, he debuted as a film music composer in Fuji television drama "Marumo no Okite (Marumo' s Rule)". Soon later, he has widened his work to CM and movie area. TV animation Tokyo Ghoul's OST has been played 30 Million times on YouTube. His masterpiece "Glassy Sky" has been sampled by Eminem "Good Guy (in the album "KAMIKAZE") and becoming known world widely now. In 2017, he moved the workplace to LA, and focusing on foreign films such as Chinese film "Cry Me A Sad River".
About Akira Shimizu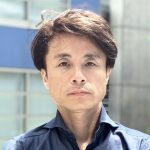 Akira Shimizu started his career at Telecom Animation Film until he entered A-1 Pictures in 2006. He first debuted as the producer for the TV anime series "Kannagi", and later produced "Magi", "The Idolmaster" and "Saekano: How to Raise a Boring Girlfriend". On October 1st, 2018, Shimizu became the president of the newly established CloverWorks, a new subsidiary animation studio under Aniplex, to produce the next generation high-quality anime for the fans around the world.
About Yuichi Fukushima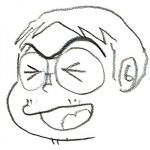 Animation Producer
Born in 1984 and from Gumma prefecture. Yuichi Fukushima has been involved extensively in many popular anime projects as the CloverWorks producer. His credits range from "Your Lie in April", "The Idolmaster" the animation series, "DARLING in the FRANXX", "The Promised Neverland" and his latest project "Fate/Grand Order Absolute Demonic Front: Babylonia".
---
Anime Expo 2019  will run from July 4 through July 7 at the Los Angeles Convention Center, with Pre-Show Night on July 3, 2019.
For more information about attending AX, check out our How to Attend guide.
Download our mobile app to stay up-to-date on announcements!