Happy New Year! It's time to celebrate the arrival of 2020 and a whole new decade! Kicking off this brand new year of artist collaborations is the next piece in our Artist Collaboration Project, our New Year 2020 artwork created by Ahniki!
The weather may be chilly, but our hopes and dreams for 2020 are bright and warm! There's no better way to ring in the new year than spending time with family and friends, and maybe even partaking in some traditional Japanese New Year customs, like setting out kagami-mochi topped with daidai oranges!
Additionally, this year's zodiac animal is the rat! Those born in the year of the rat are said to be clever, optimistic, and energetic. In Ahniki's art piece, our mascots Xeno and Ai are ready for the new year with their new friends!
See the full piece below, and make sure to check it out on our Twitter, Facebook, and Instagram!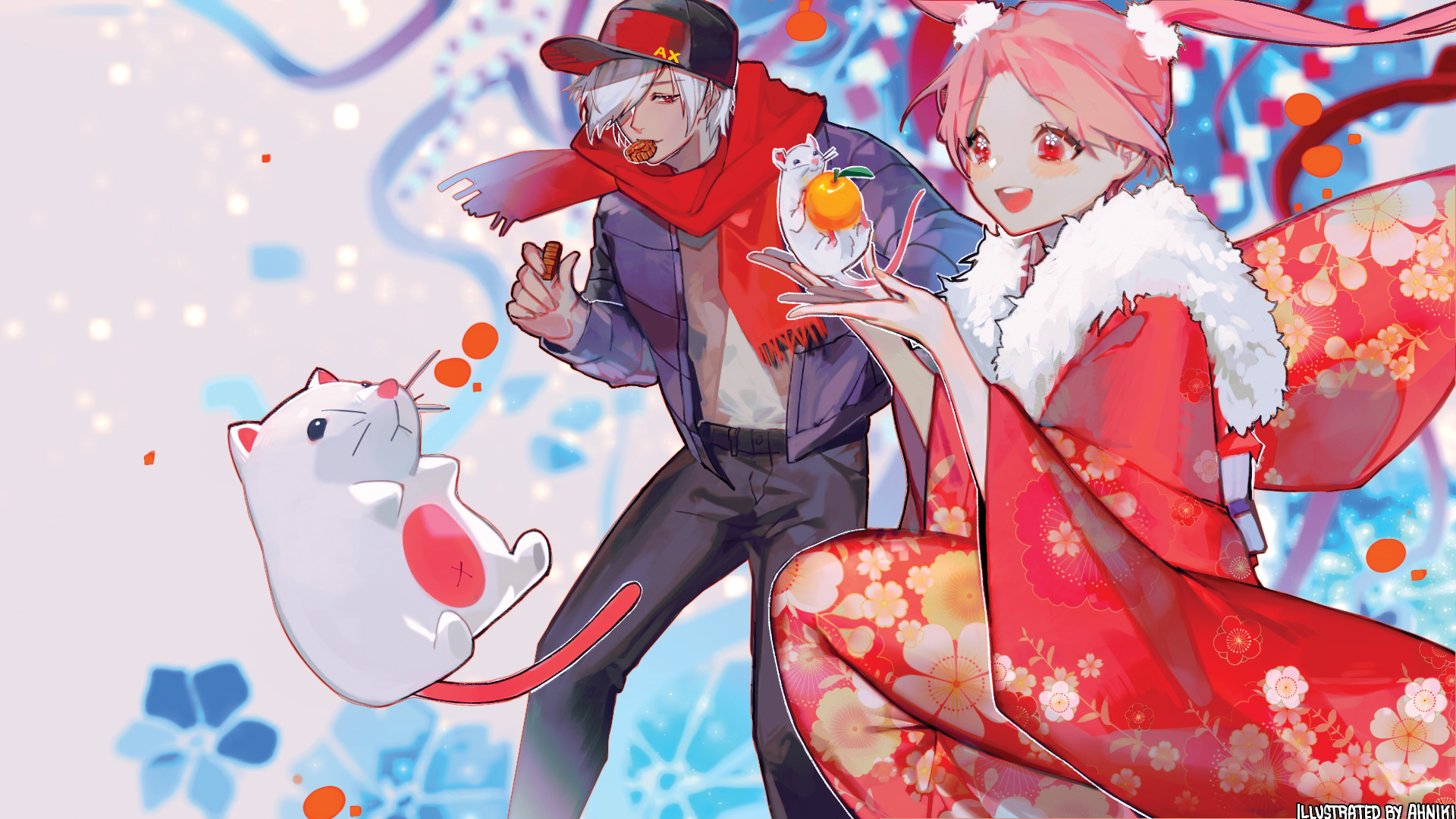 Interview with the Artist
How did you get into anime?
I was a kid when I first got into anime. Western cartoons and comics didn't resonate with me as much as Japanese animation and manga did. I had a deep appreciation for the art style and would spend hours rereading my favorite manga, or rewatching my favorite anime no matter how many times they replayed the same episode on TV.
When did you first attend Anime Expo?
My first time attending Anime Expo was as a participant in Artist Alley in 2016. It was my first convention ever, and my first time boothing in an Artist Alley. I remember telling myself that I wanted my first experience to be in the biggest convention in the US.
What do you love about Anime Expo?
Everything! Artist Alley especially!! It's a wonderful place to see people with the same interests come together. I always try to save up for Artist Alley because I love purchasing art of my favorite series and characters.
About Ahniki
Ahniki is a potato with a passion for art and illustration, who wishes to make a comfortable living off of it.
Find Ahniki in Artist Alley!
To learn more, visit https://www.ahniki.com/
---
Anime Expo 2020 will run from July 2 through July 5 at the Los Angeles Convention Center.
For more information about attending AX, check out our How to Attend guide.