Funimation will be bringing out voice actors Seán Schemmel, Christopher Sabat, and Chris Ayres to participate in their Dragon Ball Z: Resurrection 'F' Panel on Saturday, July 4 at Anime Expo 2015. All three guests will also have limited signing sessions at the Funimation booth throughout the weekend. Their autograph schedules are TBD and will be available at Funimation's booth #701.
Read more about Seán Schemmel and Christopher Sabat below: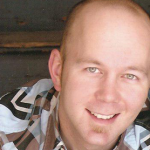 Christopher R. Sabat has lived on a diet of Senzu Beans for nearly 15 years. As the Voice Director for Dragonaball Z as well as the actor behind Vegeta, Piccolo, Yamcha, Mr. Popo, Kami, Jeice, Recoome, Korin, Burter, Shenron, Zarbon, Guru, Porunga, and countless others, you could possibly say he is the voice of Dragonball Z. Christopher currently owns Okratron 5000, a game audio and voice-over production studio in Dallas, Texas.
Christopher has also lent his voice to countless other roles in the anime and videogame world including Alex Luis Armstrong in Fullmetal Alchemist, Roronoa Zoro in One Piece, Ayame Sohma in Fruits Basket, Saiga Tatsumi in Speed Grapher, Kurogane in Tsubasa Chronicles, Daisuke Jigen in Lupin III, Garland in Dissidia: Final Fantasy, Rundas in Metroid Prime 3: Corruption, Alex D in Deus Ex: Invisible War, and both Captain Smiley and Star in Comic Jumper.
When not in the studio, Christopher tries to spend as much time as possible with his wife Tabitha and his brand new baby girl, Hero.
Seán Schemmel is a biological entity known as a "human" born November 21st, 1968. When he was 12 years old he heard a voice inside his head that said "You must play the French horn". In 1999, there was an open casting call for a show called Dragon Ball Z. Seán's friends insisted that he audition, to which he replied "No, I just wanna be a French horn player." But after much prodding, he went to the audition and landed the lead roles of Goku and King Kai. Seán realized that, he not only liked voice acting better than playing French horn in orchestras, but that he was better at it. So he switched careers, moved to New York City, and managed to continue voice acting multiple roles on many hit shows such as Pokémon, Yu-Gi-Oh!, Yu-Gi-Oh! GX, Teenage Mutant Ninja Turtles, Kappa Mikey, Speed Racer, Winx Club, and 12 different thumbs on Thumb Wrestling Federation. Seán had the opportunity to work as an ADR director for NYAV Post, where he directed the English adaptations of numerous anime titles. Seán has also lent his voice to many video games, and won many awards for his work in the realm of audiobooks. Seán is currently starring in the feature film and sequel to Dragon Ball Z: Battle of Gods, titled Dragon Ball Z: Resurrection F, continuing to reprise his roles as Goku, and King Kai.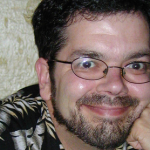 Christopher Ayres has been working professionally in theatre, television and film since the age of 6. His work has been seen Regionally, Nationally and on Broadway.  He currently works as a A.D.R. director at Sentai Film Works  and as a voice actor has worked for Sentai Film Works, ADV films, Amusement park Media, New Gen Pictures Okratron 5000 and FUNimation Entertainment.  As an A.D.R. Director  his credits include: From The New World, Tamako Market, Mariah Holic, Maria Holic Alive, Hakkenden, AKB0048 Second Stage, Kokoro Connect Series and O.V.A.,  Little Busters, Say I Love You, AKB-0048, Shining Hearts, Another, Mysterious Girlfriend X, Dusk Maiden Of Amnesia, Battle Girls, Bodacious Space Pirates, Majiko: Oh Samurai Girl, all three of the Hakuoki series and the O.V.A, Intrigue in the Bakumatsu, Book Of Bantorra, Planzet, Ef~A Tale of Memories, Ef~ A Tale of Melodies, Night Raid 1931, The Nerima Daikon Brothers, Xenosaga: The Animation, Magikano, Mermaid Melody Pitchi Pitchi Pitch and assistant director for The Wall Flower and Tsuritama.
Some of the roles as a voice actor Chris is best known for are Kei Kourono in Gantz, Frieza in Dragon Ball Z Kai, Arthur in Tears to Tiara, Suitengu in Speed Grapher, The Covenant Commander in Halo: Legends, Von Kampfer in Trinity Blood, Hayashimizu in Full Metal Panic? Fummofu, Prince Soma in Black Butler, Yamanami in Peacemaker, Takada Shingin in Sengoku Basara, DJ Plugman in Air Gear, and Sid in Devil May Cry. His voice can also be heard in Elfin Lied, Golgo 13, Phi-Brain, B-Toom, Diamond Daydreams, and Fairy Tail to name a few.  Chris also works as a professional fight director and has enjoyed bringing his workshop "Mock Combat for Cosplay" to many conventions.