We're excited to welcome to Anime Expo 2015:
Ayako Kawasumi (Voice Actress)
Takahiro Miura (Director, ufotable)
Tomonori Sudo (Illustrator and Director, ufotable)
Hikaru Kondo (President & Producer, ufotable)
Atsuhiro Iwakami (Producer, Aniplex)
Aimer (Singer)
Ayano Mashiro (Singer)
All of these guests will be participating in a Q&A panels, autograph sessions, plus a Fate/stay night [UBW] Special Event!
Fate/stay night [UBW] Special Event featuring Aimer and Mashiro Ayano
Saturday, July 4 / 1PM ~ 3PM
Featuring ufotable, this special event will include:
English dub premiere of Fate/stay night [Unlimited Blade Works]
Special Talk Session and Live Drawing with Ayako Kawasumi, Takahiro Miura, Hikaru Kondo, Atsuhiro Iwakami, and Tomonori Sudo. To learn more about them, see below!
A stunning performance by musical artists Aimer and Ayano Mashiro
Exclusive Fate/stay night present
EVENT DETAILS
When: Saturday, July 4 / 1PM ~ 3PM (Seating/Doors Open: 12:00PM)
Where: Main Events/Hall B – LACC
Tickets:  $45 / $35 / $25*

(plus Eventbrite processing fees)

Premier Fan Pre-Sale: Saturday, June 13, 2015 – 6PM PDT (If you haven't applied your ticket to any event yet, you can either request a code through this form, or purchase a ticket and then request a refund)
General Attendee Sales: Monday, June 15, 2015 – 6PM PDT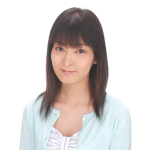 Ayako Kawasumi
Voice Actor
Ayako Kawasumi is a voice actor originally from Tokyo. As one of Japan's most prolific voice actors, Kawasumi has voiced countless iconic anime characters throughout her career including Saber from Fate/stay night [Unlimited Blade Works], Megumi Noda from Nodame Cantabile, and Erina Pendleton from Jojo's Bizarre Adventure. Her most recent work includes her role as Moffle from Amagi Brilliant Park.
Takahiro Miura
Director, ufotable
Miura is the director of Fate/stay night [Unlimited Blade Works]. After working as the original illustrator on 2×2=Shinobuden and Futakoi Alternative, then as a producer/key animator on Gakuen Utopia Manabi Straight!, Miura worked as a first time director on The Garden of Sinners Chapter 6: Fairy Tale (Oblivion Recording).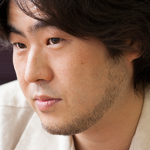 Tomonori Sudo
Illustrator and Director, ufotable
Sudo is the character designer and animation director of Fate/stay night [Unlimited Blade Works]. After working as the character designer and animation director on all 7 chapters of The Garden of Sinners, then as the character designer, animation director and being in charge of the picture storyboards for the TYPE-MOON animation, Fate/Zero, Sudo worked as a first time director on The Garden of Sinners – recalled out summer.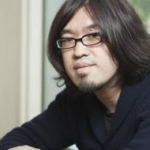 Hikaru Kondo
President and Producer, ufotable
Kondo founded ufotable in the year 2000 and has produced several anime series including all 7 of the theatrical series entitled The Garden of Sinners, Futakoi Alternative, Manabi Straight, Tales of Symphonia, Fate/Zero and Fate/stay night [Unlimited Blade Works].
He opened ufotable café in the production studio for the purpose of interacting with fans, then opened ufotable dining in Shinjuku. Ufotable was Japan's first production company to open their own cinema, ufotable CINEMA in March of 2012. Kondo is also the chief producer of Machi★Asobi, an anime event in Tokushima prefecture.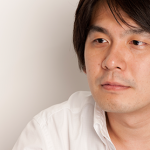 Atsuhiro Iwakami
Producer, Aniplex
Iwakami has worked on many of Aniplex's hit anime series including Fate/Zero, Puella Magi Madoka Magica, Bakemonogatari, Nisemonogatari, the Garden of sinners, and Oreimo to name a few.
Joining us at Anime Expo Los Angeles for the second time, Iwakami comes from Japan to present his most recent work, "Fate/stay night".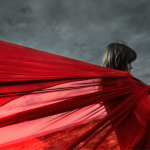 Aimer
Singer
Since making her debut in 2011 with the single "Rokutose no Yoru," singer Aimer has won critical acclaim with her fragile yet haunting voice. At the tender age of 15, she was diagnosed with a throat condition that forced her to give up her musical pursuits. However, this experience ended up providing her with a one-of-a-kind voice a few years later.  This in turn led her to follow her musical aspirations as a joint force with "agehasprings," a group of musical collaborators who work with top-notch singers such as YUKI and Mika Nakashima.
In May of 2011, she released a cover album that peaked at #2 on the iTunes Jazz Chart.  The lead track, her rendition of Lady Gaga's "Poker Face," debuted at #1.  In September, she went on to make her major debut with the single "Rokutosei no Yoru." Her debut album, "Sleepless Nights," included the smash-hit songs "Re:pray " from Bleach and "Anata ni Deawanakereba ~ Kasetsu Toka" from Natsuyuki Rendezvous.  "StarRingChild," her sixth single, ranked third in the Oricon weekly chart.  In 2014, Aimer released her second album, "Midnight Sun," and mini-album, "Dareka, Umi-wo." Her seventh single, "broken NIGHT / hollow wORlD," was a tie-in to the visual novel Fate/hollow ataraxia.
Currently a rising star, 2015 is already a very busy year full of attention for Aimer.  She has already performed at Shibuya Kokaido (Shibuya Public Hall) and other venues during her nationwide tour "Maiden Voyage," in which tickets sold out almost immediately. Recently, she performed with ONE OK ROCK, and was called "one of the most beloved artists" by the band's lead singer. Her newest single, titled "Brave Shine," is the opening song for the second season of Fate/stay night [Unlimited Blade Works].
http://www.sonymusic.co.jp/artist/aimer/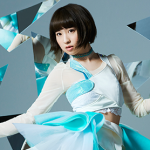 Mashiro Ayano
Singer
Mashiro Ayano is a rising Japanese female pop singer born in Toyako, Hokkaido. Her straight and transparent vocal catches the attention of everyone who listens to her. Ayano's first single EP "ideal white" (opening theme for Fate/stay night) was released in 47 countries/regions via iTunes worldwide on October 22, 2014. In Japan, it has achieved #1 on iTunes anime chart, #2 on iTunes overall chart, and #6 on Oricon daily chart (Japanese Billboard chart), with 30,000 physical copies sold.
Her 2nd single, entitled "vanilla sky," was released on April 29th, 2015. This song has been sound-produced by toku of GARNiDELiA, and is opening theme song for GUNSLINGER STRATOS.