We are honored to have Tomonori Ochikoshi (president), Yuchi Fukushima (producer), and Masanori Miyake (planning & development) join us at Anime Expo 2015.
They will all be participating in the A1 Pictures panel. More information TBA.
Read more about them below~!
Tomonori Ochikoshi
President, A-1 Pictures
Ochikoshi joined A-1 Pictures when it was founded, and he formerly held positions as the production group's general manager and the creative group's general manager.
He has worked on many of hit anime series such as Sword Art Online (1&2), The iDOLM@STER, Aldnoah Zero, Your Lie in April, The Seven Deadly Sins, the Black Butler series,Silver Spoon, Magi and more.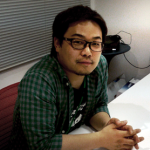 Yuichi Fukushima
Producer, A-1 Pictures, Inc.
Fukushima joined A-1 Pictures in 2009. After working as a Production Manager, he has been working on a number of anime series as a Producer since 2011. His main works include Vividred Operation, THE IDOLM@STER MOVIE, Your Lie in April, THE IDOLM@STER CINDERELLA GIRLS, to name a few. Currently he is working on Dokyusei.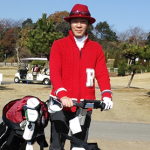 Masanori Miyake
Planning & Development, A-1 Pictures Inc.
Miyake has been involved in planning and development of more than twenty TV anime series as a producer at ADK Inc. since 2002. His notable works include Eyeshield 21, Natsume's Book of Friends, and Yu-Gi-Oh! series. He worked on global development strategy for Yu-Gi-Oh! ZEXAL and Yu-Gi-Oh! ARC-V, along with 4 Kids Entertainment (Currently 4 K Media Inc). He joined A-1 Pictures in May 2015.