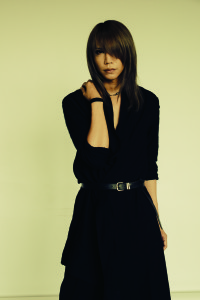 Anime Expo Fashion Show is proud to present the exclusive runway debut of Shinya of DIR EN GREY as a celebrity Guest of Honor, modeling exclusively for h.NAOTO.
In addition to appearing in the fashion show, Shinya will also be participating in a Q&A panel with h.NAOTO as well as autograph sessions throughout the weekend.
With a career spanning 9 spectacular studio albums and ranking on the music charts with nearly every release, DIR EN GREY remains one of the leading influences on the modern Japanese music industry. DIR EN GREY's newest album ARCHE released in December of 2014 and ranked #3 in the Billboard Japan Top Album category. The album's opening track "Un Deux" was featured in the advertisement campaign for Resident Evil (Biohazard): Revelations 2 in Japan.
Shinya has been the drummer of this internationally-acclaimed rock band since its inception in 1997 and major debut in 1999. Shinya is a favorite among fans for his superb technique as a legendary drummer as well as for his unique fashion sense, characterized by sleek and androgynous styles.
Official Website: http://direngrey.co.jp/lang_en/
More Fashion Show Updates!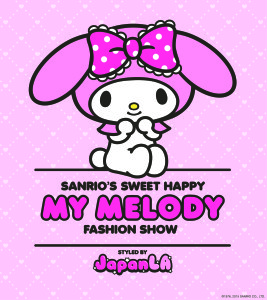 Sanrio will also celebrate My Melody's 40th anniversary with her first-ever fashion show in the U.S, Sanrio's Sweet Happy My Melody Fashion Show will focus on fashions from the streets of Tokyo.  Japanese pop culture retailer, JapanLA will style the show and preview a special clothing collaboration with My Melody as well.
Japanese Ambassador of Cute, Kimura U, returns to Anime Expo to model in Sanrio's Sweet Happy My Melody Fashion Show.
Liz Lisa returns to participate in Fashion Show.
Gothic Lolita Wigs /Rockstar Wigs to sponsor Fashion Show.
Plus, DJ HEAVYGRINDER, will be modeling for galaxxxy~!
Event Details
When: Friday, July 3 @ 5:30 ~ 7:30 PM
Where:  LP2 (Petree Hall)