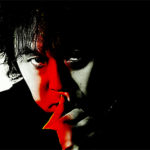 As the former vocalist of legendary band COLOR, Dynamite Tommy a.k.a. "Godfather of Visual Kei" is known as a major influence in the creation of visual kei music and culture. Founder of  record label, Free-Will, he has produced international rock sensation DIR EN GREY. His affiliated labels also include numerous visual kei artists such as Alice Nine, MERRY, Bug Lug, Dog in the PWO, Blu BiLLioN, and more. He has also produced Phantasmagoria, as well as Miyavi and The Gazette. Dynamite Tommy is also associated with fashion brands such as DIRT, produced by Toshiya of DIR EN GREY, and KOMACHI 2266531 Dark Lolita, a Gothic Lolita-style brand for plus-sized women. He also produced the Grappler Baki anime and wrote the screenplay for the film Oresama, which starred Miyavi.
Dynamite Tommy makes his first US convention appearance at Anime Expo 2016, bringing visual kei, KOMACHI 2266531 Dark Lolita, and Free-Will band merchandise with him for American fans. Find them at booth #4330 and 4331.
About KOMACHI 2266531 Dark Lolita
KOMACHI 2266531 Dark Lolita was created in 2015 with a goal of bringing Gothic and Lolita-inspired fashion from Japan to plus-sized women and girls in the West. After seeing the lack of options for plus-size women when it comes to Japanese niche fashion in particular, we decided it was time for a change. One of the biggest goals of KOMACHI 2266531 Dark Lolita is to allow plus-sized women to express themselves through their clothing and portray their personality without being limited by size.
Currently, KOMACHI 2266531 Dark Lolita is focused on designing dark Lolita-inspired dresses with a heavy gothic aesthetic.  All the clothing is designed and manufactured in Japan, and the brand endeavors to create both gorgeous statement pieces as well as every day wear.  The designer of KOMACHI 2266531 Dark Lolita's debut line is DADA, the former vocalist of the visual kei band VELVET EDEN.  His experience in this musical genre gives him a unique eye for gothic fashion, and he brings a wonderful dark feeling to all of KOMACHI 2266531 Dark Lolita's designs.
The summer of 2016 will mark KOMACHI 2266531 Dark Lolita's debut as a new dark Lolita-inspired brand, and the company looks forward to expanding the wardrobe of plus size women everywhere by finally giving them the opportunity to look on the outside the way they've always dreamed.
Want to model for KOMACHI 2266531 Dark Lolita in the AX 2016 Fashion Show? Submit an application for the model casting call today!