Come join Production I.G. VP/producer, Maki Terashima-Furuta as she hosts FLCL 2 panel with Jason DeMarco from Adult Swim, introducing Kazuya Tsurumaki, the one and only original creator of FLCL and Mayumi Shintani, the lovely voice behind  Haruko.  The first 1,500 attendees will receive a complimentary FLCL poster/postcard only available at AX. This panel will follow immediately after the Production I.G panel you would not want to miss!
When: Sunday, July 3 at 5:15 PM – 6:15 PM
Where: LP1 (Petree Hall)
Both Kazuya Tsurumaki and Mayumi Shintani will also be doing autograph sessions throughout the weekend. (Schedule TBA)
---
About Kazuya Tsurumaki
Creator and director of FLCL, Kazuya Tsurumaki served as animation director for Nadia: The Secret of Blue Water and as assistant director for Neon Genesis Evangelion, as well as directed His and Her Circumstances. He is also currently working as a director on the Rebuild of Evangelion film series.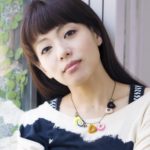 About Mayumi Shintani
Best known as the voice of Haruko Haruhara in FLCL, Shintani's anime voice acting career was revived in 2013 when she played Nonon Jakuzure in Kill la Kill.
Originally starting her career as a stage actor in 1995, Shintani appeared in a number of musicals and plays, where she captivated audience with her charm.
In 1998, she made her voice acting debut as Tsubasa Shibahime in His and Her Circumstances, when Hideaki Anno discovered her unique talent and voice.
After her appearance in FLCL, she went on to appear in many works, exhibiting a strong personality in the various roles, which has grabbed the hearts of anime fans.