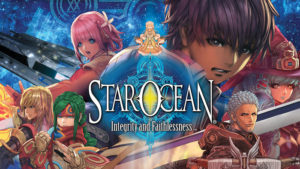 On the 20th anniversary of Star Ocean, Square Enix is bringing the developers, voice actors, and special guests to help us celebrate the launch of the 5th title in the beloved series. From meet and greets, to the "Aligning the Stars" panel and the Star Ocean cosplayers, be sure to take part in the festivities!
Guests include: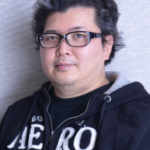 akiman – Akira Yasuda is a Japanese illustrator and character designer, who works under the pen name "akiman". He has created character designs for the STREET FIGHTER series, Darkstalkers series, and Turn A Gundam, as well as the mechanical designer for Code Geass.
Photo Credit: Weekly Famitsu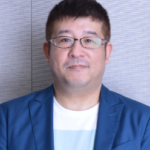 Hiroshi Ogawa – Hiroshi Ogawa (tri-Ace) is the Director of STAR OCEAN: INTEGRITY and FAITHLESSNESS. Ogawa previously worked as a designer for Star Ocean: The Second Story and Star Ocean: Till the End of Time.
Photo Credit: Weekly Famitsu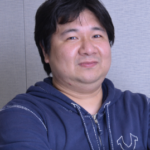 Shuichi Kobayashi– Shuichi Kobayashi (Producer) began his career at Square Enix in 2001 in the field of business, marketing and development. Previous titles Kobayashi has worked on include the STAR OCEAN series and the Valkyrie Profile series.
Photo Credit: Weekly Famitsu
Schedule:
July 1st:
Meet and Greet – akiman, Shuichi Kobayashi, Hiroshi Ogawa: 1 PM – 2 PM (CrunchyRoll Booth)
akiman Autograph Session: 2:45 PM – 3:45 PM (Kentia Hall)
Star Ocean Fan Gathering: 4 PM – 6 PM (Gilbert Lindsay Plaza / Cosplay Gathering Site # 6 – see map)
July 2nd:
"Star Ocean: Integrity and Faithlessness – Aligning the Stars" Panel: 10:15 AM – 11:15 AM (Petree Hall)
Autograph Session – akiman, Shuichi Kobayashi, Hiroshi Ogawa: 2 PM – 3 PM (Kentia Hall)
Star Ocean: Integrity and Faithlessness Launch Party: 5 PM – 9 PM(Lounge 21)
July 3rd:
akiman Autograph Session: 10:45 AM – 11:45 AM (Kentia Hall)