Lia joins MICHI and Dancing Dolls to perform in the Anime Expo 25th Event Welcome Ceremony.
Join us as we look back over the 25 years of Anime Expo and celebrate Anime! There will be special guests dropping by and saying hi, so you won't want to miss getting a chance to see them! Light up the room with a free Lumica Light Stick sponsored by LUMICA.
UPDATE 6/26/16
Lia will also perform in the Masquerade halftime show, as well as participate in a screening for IA 1st Live Concert in Japan: Party a GoGo.
Masquerade (Buy Tickets)

Date: Sunday, July 3
Time: 8:00 PM – 11:00 PM
Room: Main Events/Hall B

IA Screening + Q&A with Lia

Date: Sunday, July 3
Time: 11:30 AM – 1:30 PM
Room: Video 4/LACC 409A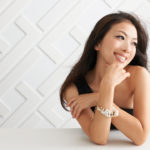 About Lia
With Lia's tone and vocal skill, she is known as the "Crystal Voice Songstress". She was featured in many hit anime and game songs.
In 2010, the title track of the popular anime Angel Beats! "My Soul, Your Beats!" was #3 on Weekly Oricon (the Japan trusted music publication similar to Billboard). She is also one of the Grammy winning soloists in the album "Calling All Dawns" that year. In 2015, the theme song of anime Charlotte "Bravely You" debuted #4 on Oricon and #1 on Billboard Japan Anime Chart. In addition to her professional singing career, Lia also provides voice source for IA, the VOCALOID.
WELCOME CEREMONY DETAILS
Performances by Lia, MICHI, and Dancing Dolls.
Free LUMICA light stick to all attendees who come to the Welcome Ceremony, sponsored by LUMICA
MC: Danny Choo
When: Friday, July 1, 5-6:30 PM
Where: Main Events / Hall B