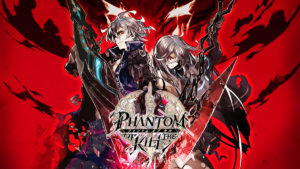 Come join us for a spectacular show from free-to-play tactical RPG, Phantom of the Kill! We are delighted to present the premiere screening of, "Phantom of the Kill: Zero's Rebellion." After the screening, we'll have a special Q&A time with the Executive Producer Jun Imaizumi and Art Director Masato Kimura, with special guests, idol group Dempagumi.inc! Of course, it wouldn't be the same without a mini-live from Dempagumi.inc to finish out the event! Looking forward to seeing you there! Brought to you by gumi Inc.
When: Saturday, July 2, 7:30 – 9:00 PM
Where: Main Events / Hall B
Tickets: Free! Visit Ticketing Booth in West Hall Lobby or get them online here.
*This event is free and does not require tickets. Please note that due to mature content, this event is 18+.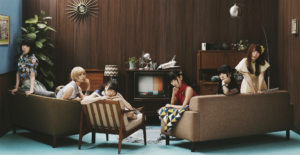 Dempagumi.inc is a Japanese idol group, composed of six girls, Mirin Furukawa, Risa Aizawa, Nemu Yumemi, Eimi Naruse, Moga Mogami and Ayane Fujisaki. They belong to "DEARSTAGE" and are active in various fields. All the members are originally hardcore geeks / otakus of anime, manga, games, fashion, art, etc. each pursuing their own hobbies!