Voice actress and singer, AmaLee joins Anime Expo 2017 to help us celebrate the 1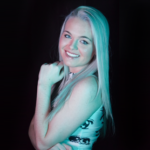 0th Anniversary of Late Comedy Showdown!
Since winning AX Idol in 2011, AmaLee has grown to be one of YouTube's most prominent anime and video game cover artists. Now, 6-years later, we're excited to welcome her back! She will be performing during Anime Expo's premier stand-up comedy competition: Late Comedy Showdown!
AmaLee will also participate in a panel and autograph sessions throughout AX 2017 (schedule TBD). Check out her bio below to learn more about AmaLee!
What is Late Comedy Showdown?
After making it through the tryouts, finalists compete in three rounds to determine the winner in a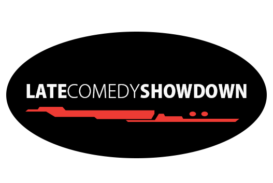 battle of comedic wits! All audience members will receive a free gift with ticket purchases as well as an automatic raffle entry for a chance to win one of three video game consoles!
Round 1: Stand Up Comedy – Entrants battle it out with their own stand up sets.
Round 2: Anime Improv with Interactive Participation – Let's watch the competitors prove their improv skills.
Round 3: Final Showdown – The last two contestants go head to head in this final comedic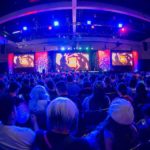 challenge.
Prize: The Late Comedy Showdown Winner will receive the LCS 2017 "I'm Funnier Than You" Trophy, an AX 2018 Badge, and a special invitation to be a LCS 2018 Judge!
Check out the video below for a recap from last year's Late Comedy Showdown!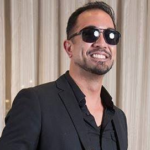 Andrew Alandy, Late Comedy Showdown MC:
"Another year of the Late Comedy Showdown? People said I would be burned out by running the game. Quite the opposite. This year promises to be a real treat, with a few new twists on our already-popular competition. Every year, the competitors and the LCS team have brought it. This year, is it gonna be you that takes the title, "Late Comedy Showdown Champion 2017"? Let's see what you've got!"
About AmaLee (LeeandLie)
AmaLee is a voice actress and vocalist, also known as "LeeandLie" (AmaLee) on YouTube where she has gained over 800,000 subscribers and 200+ million views for her English adaptations and covers of anime and video-game songs. A few of her most popular covers include Crossing Field (Sword Art Online), aLIEz (Aldnoah.Zero), and Papermoon (Soul Eater). Under the name, Amanda Lee, she has also voiced in titles such as Dragon Ball Xenoverse 2, Rio: Rainbow Gate, and Yandere Simulator – And can also be heard as the voice in Porter Robinson's track, "Fellow Feeling".
Get your 4-day pass to Anime Expo 2017 during our Black Friday Sale!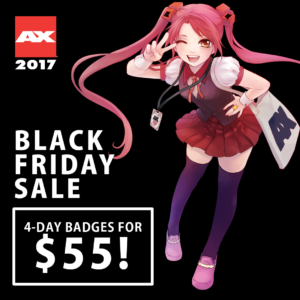 4-day passes (Adult/Youth) will be available for $55* starting at 12:01 AM PST on November 25, and available until 11:59 PM PST on November 28, or until supplies last.
Want a more premium experience? The remainder of the Premier Fan badges will be available for $425* on November 25 (Click for more info)