We are excited to announce the next two artists joining the line-up for Anisong World Matsuri at Anime Expo 2017 on July 1: GARNiDELiA and Konomi Suzuki!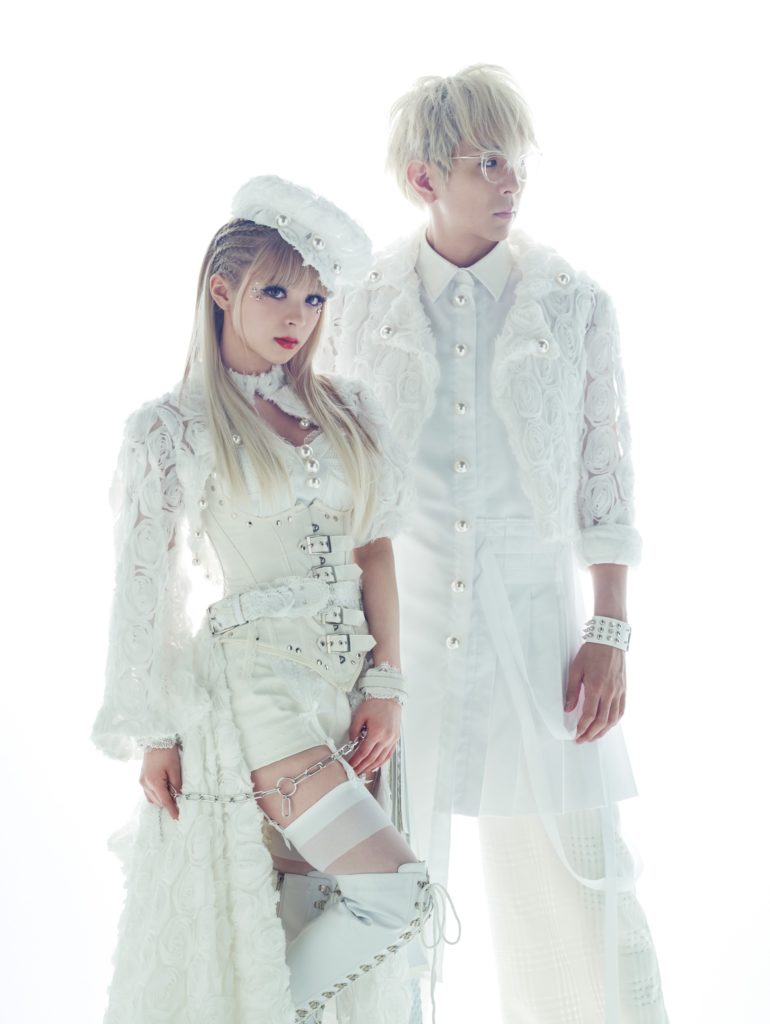 ABOUT GArnidelia
GARNiDELiA is the creative artist unit of female vocalist MARiA and male composer toku. They formed GARNiDELiA in 2010, and made their major-label debut in 2014. The name GARNiDELiA is an anagram of Le Palais Garnier de Maria, which means "Maria's Opera House, her place to sing", and Cordelia, the name of the asteroid. MARiA is also a popular fashion model, and toku also works with other artists as a composer and sound producer. The unit has performed songs for various anime such as Kill la Kill, The Irregular at Magic High School, Gundam Reconguista in G, GUNSLINGER STRATOS and QUALIDEA CODE.
Official Website: http://www.garnidelia.com/
Official Twitter: https://twitter.com/garnidelia
Official Facebook: https://www.facebook.com/GARNiDELiA/
iTunes US: https://itunes.apple.com/us/artist/garnidelia/id449080818 
ABOUT KONOMI SUzuki 
Konomi Suzuki was born in 1996 and is 20 years old. She won the first prize of the All-Japan Anisong Grand Prix, and debuted with the song "CHOIR JAIL" with lyrics produced by Aki Hata when she was 15 years old. She has made consecutive appearances at the largest anime-song festival in Japan, "Animelo Summer Live", ever since. She has performed various TV anime themes including "This game" (opening theme of No-Game, No-Life) and "Redo" (opening theme of Re:Zero). She will release 3 new songs in 2017.
Official Website: http://konomi-suzuki.net
Official Twitter: @Suzuki_Konomin
Created in association with several leading Japanese entertainment companies that brought Anisong World Matsuri to AX 2016, Anisong World Matsuri at Anime Expo 2017 will return on June 30 and July 1, 2017
ANISONG WORLD MATSURI – JULY 1ST CONCERT
Performers: ALI PROJECT, GARNiDELiA, Konomi Suzuki, Minori Chihara, and more TBA
When: Saturday, July 1, 2017 @ 7 PM (Doors Open: VIP Seating 5 PM / GA Seating 5:30 PM)
Where: Microsoft Theatre
Tickets On Sale:

Premier Fan: Friday, April 28 at 6 PM PDT
General Attendee: Sunday, April 30 at 6 PM PDT

Pricing:

Loge: $45
Orchestra: $65
VIP: $130 (includes priority access, a special commemorative badge, a light stick and an invitation to an exclusive Hi Touch event with the performers.)
REMEMBER: For the July 1st concert, attendees will need either a Saturday badge or 4-day badge plus a concert ticket to attend.
Anime Expo will run from July 1 through July 4, 2017 at the Los Angeles Convention Center. To purchase passes for Anime Expo, please visit http://www.anime-expo.org/registration/