The US premiere for Lupin the 3rd – Italian Game is coming to Anime Expo 2017!
When: July 3rd, Day 3 @ 2:00PM-4:00PM
Where: JW Marriott Diamond Ballroom/ Room Video 2
*This is not a ticketed event. Valid AX badge required to attend this screening. For information about lining up and room entry, please see the Program Room Policies.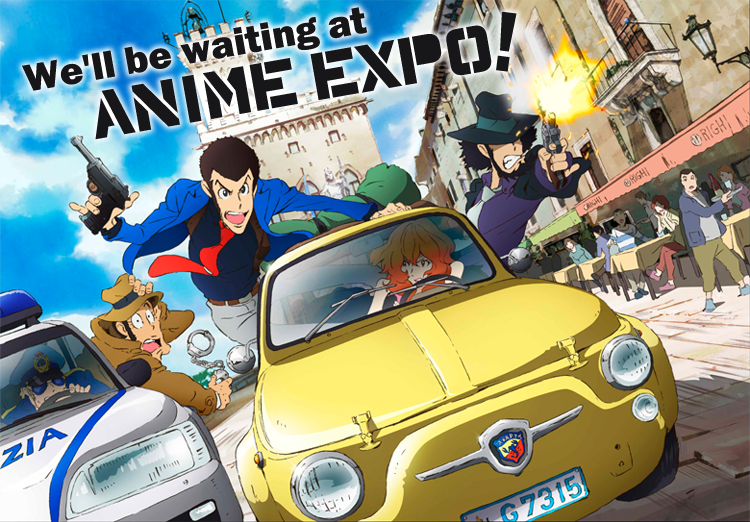 Celebrating 50 years with Lupin and the gang at AX'17.
There is a giveaway on-site at the screening of free exclusive T-shirts, specially designed by the character designer Hisao Yokobori.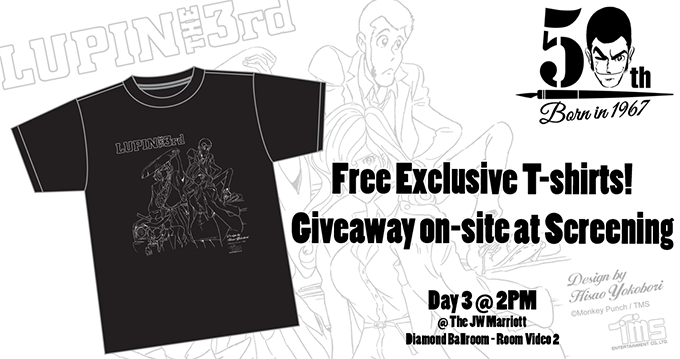 INTRODUCTION
Lupin III, grandson of the infamous phantom thief Lupin, is a notorious thief who never fails in taking what he targets. Lupin works along with Daisuke Jigen, Goemon Ishikawa, and Fujiko Mine. Despite dealing against inspector Zenigata, who has dedicated his life into capturing Lupin, they continue to swiftly take their targeted treasures.