We're excited to welcome all of our Digital Influencer Guests for AX 2018: Reina Scully, Mother's Basement, and Super Eyepatch Wolf! They will all be participating in panels and autograph sessions (schedule TBA).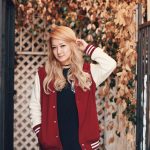 About Reina Scully
Reina Scully is a Japanese YouTuber & anime/manga translator known for her Japanese lessons, Japanese nerd culture vlogs, and gaming content across YouTube and Twitch. She's also known for creating the Japanese and Anime education series "Anime Academy" on Crunchyroll. Most notably, Reina has been accredited as being the first YouTuber to voice act in the original Japanese production of an anime ("Urahara"). Come meet Reina during Anime Expo 2018! She's even smaller than you think!
About Mother's Basement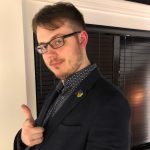 Geoff Thew began creating anime-centric youtube videos as a hobby while he was between jobs back in 2015. The success of his videos about Jojo's Bizarre Adventure, One Punch Man and Sword Art Online allowed him to turn that hobby into a career, and now, three years later, he's become one of the biggest Anime-focused creators on the platform. His main content provides in-depth analysis of minute.
About Super Eyepatch Wolf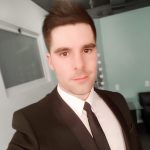 Super Eyepatch Wolf is an Irish Youtuber best known for his videos on anime, television, and film (and pro wrestling that one time), with popular videos on subjects like Berserk, Junji Ito, Bleach and The Simpsons. He enjoys drinking coffee, drawing, playing video games, and arguing with his friends on the Let's Fight a Boss podcast.
Follow Super Eyepatch Wolf on Youtube!
---
Anime Expo 2018  will run from July 5 through July 8 at the Los Angeles Convention Center, with Pre-Show Night on July 4, 2018.
For more information about attending AX, check out our How to Attend guide.