From international anime hit, 'RWBY,' to new animated series like 'gen:LOCK' and 'Nomad of Nowhere,' Rooster Teeth Animation is on fire! Gray G. Haddock, Kerry Shawcross, Yssa Badiola, and Michael Pedro will all be joining Anime Expo 2018 for a panel and autograph sessions (more details TBA). Hear from the creators, writers, and animators behind some of the most popular animated series online.
Be sure to check our schedule online and download our mobile app for all the latest information! Also, follow @RTXEvent on Twitter for more updates!
Rooster Teeth Animation Panel Info:
When: Friday, July 6th / 5:30 PM – 6:30 PM
Room: Live Programming 1 (Petree Hall)
Their participation is made possible by Rooster Teeth Animation. For more information, visit their website at roosterteeth.com.
About Gray G. Haddock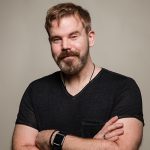 Gray is the Head of Rooster Teeth Animation, co-director on the international anime hit RWBY, a writer on Camp Camp, and creator of the highly anticipated gen:LOCK. Gray voices RWBY's Torchwick, Red vs Blue's Locus, DCUO's Green Lantern Hal Jordan, and has also voiced dozens of anime characters including Rurouni Kenshin's Sanosuke. He had hoped that giving voices to these characters would quiet the voices in his head. But alas… Who said that? Shut up!
About Kerry Shawcross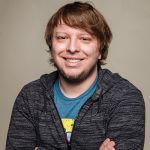 Kerry is a writer and director for Rooster Teeth Animation. Kerry has worked at Rooster Teeth for almost seven years and contributed to several projects over the years across live action, podcasts, and sponsored content. Currently, Kerry is the lead director and co-writer for the company's most popular property, the worldwide phenomenon anime, RWBY, and its adorable spin off – RWBY Chibi. Like many other Rooster Teeth talent, Kerry also spends time in front of the camera, occasionally contributing to podcasts and talk shows, and boasts an impressive and highly engaged social following. In his free time, he does nothing because he has none. Sometimes he watches anime.
About Yssa Badiola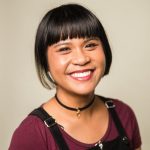 Yssa is the Lead Animator for the 2D Animation Division at Rooster Teeth Animation, a cohost for RWBY's post-show RWBY Rewind, and a regular cast member for Rooster Teeth's anime podcast Fan Service. Even when there's a lot to do, she'll always make time for some fun anime action, comedy, and good ol' cartoon smooching.
About Michael Pedro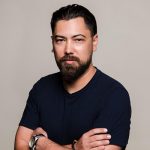 Michael is the Art Director of Rooster Teeth Animation's newest animated property gen:LOCK.  A twelve-year veteran of the video game industry, he has contributed to multiple AAA franchises including DOOM, Call of Duty, and Halo.  In his free time, he's immersed in various creative outlets including digital art, photography, and independent film-making.
---
Anime Expo 2018  will run from July 5 through July 8 at the Los Angeles Convention Center, with Pre-Show Night on July 4, 2018.
For more information about attending AX, check out our How to Attend guide.