Min Naraken, illustrator at Alicesoft, will be joining Anime Expo 2018 for his first overseas appearance! Naraken will participate in a panel and autograph sessions (more info TBA).
Be sure to check our schedule online and download our mobile app for panel updates! Be sure to check out MangaGamer's website for additional information about Naraken's appearance at AX!
Naraken's participation in Anime Expo 2018 is made possible by MangaGamer.
About Min Naraken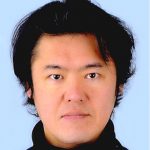 During his time in an art university, he took personal commissions on the side as an illustrator in addition to his studies, creating character design sheets, game cg, game package art and more. He is now presently employed by the popular software house, Alicesoft, based in Osaka. He has worked on the company's main franchises, the Rance series and the Toushin Toshi series, making his living drawing the character art for those games and occasionally accepting requests for outsourced illustrations and character designs from other studios in the industry.
Press inquires: support@mangagamer.com
---
Anime Expo 2018  will run from July 5 through July 8 at the Los Angeles Convention Center, with Pre-Show Night on July 4, 2018.
For more information about attending AX, check out our How to Attend guide.