Learn all about Bandai Namco Entertainment's Gundam games from the man in charge, Kotaro Usui and learn about GUNPLA from the master modeler, Katsumi Kawaguchi. Read more about Usui and Kawaguchi in their bios below.
Be sure to check our schedule online and download our mobile app for all the latest information!
Their participation in Anime Expo 2018 is made possible by Sunrise Inc.
About Kotaro Usui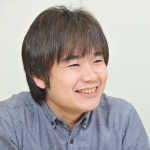 Kotaro Usui is the person in charge for various Gundam games such as Gundam Breaker, SD Gundam G-Generation Genesis, Gundam Battle Operation and etc. He has a broad-range of specialties, from project planning to connecting between the game and the animation. Currently, he's aiming to create a Gundam game not only for the Japanese audience, but also for the world.
Usui will participate in a Gundam Game Panel Presented by Bandai Namco Entertainment.
About Katsumi Kawaguchi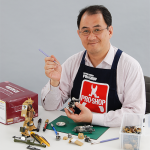 Thanks to his pioneering model-making techniques, he is called "Meijin Kawaguchi" as his nickname. Kawaguchi created the modeler group "Stream Base" while in school and joined the modeling industry. After entering BANDAI in 1985, he became affiliated with GUNPLA development and currently takes part in GUNPLA promotion.
Katsumi will participate in a GUNPLA Beginner's Workshop by BANDAI HOBBY.
---
Anime Expo 2018  will run from July 5 through July 8 at the Los Angeles Convention Center, with Pre-Show Night on July 4, 2018.
For more information about attending AX, check out our How to Attend guide.