Osamu Taniguchi and Naohiro Ogata will be a part of the SUNRISE Industry panel at Anime Expo 2018.  Taniguchi will also participate in a special screening of Mobile Suit Gundam The Origin Episode 6 "Rise of the Red Comet," which will also feature appearances by voice actors from  Gundam The Origin.
Be sure to check our schedule online and download our mobile app for all the latest information!
Their participation in Anime Expo 2018 is made possible by Sunrise Inc.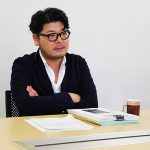 About Osamu Taniguchi
Born in 1975 in Kumamoto Prefecture, Kawaguchi joined TMS Entertainment Co., Ltd. in 1999 and was involved in the production of Lupin the Third TV Special and Moyashimon among other titles at Telecom Animation Film Co., Ltd. He joined Sunrise, Inc in 2012. Osamu Taniguchi worked as a producer on Mobile Suit Gundam the Origin.
About Naohiro Ogata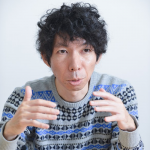 After joining Sunrise inc. in 1997, Ogata got involved in various animation works as Producer. Ogata's filmography includes: Kekkaishi, Tales of the Abyss, Inuysha the Final Act, Mobile Suit Gundam UC, Gundam Reconguista in G, Mobile Suit Gundam Thunderbolt.
---
Anime Expo 2018  will run from July 5 through July 8 at the Los Angeles Convention Center, with Pre-Show Night on July 4, 2018.
For more information about attending AX, check out our How to Attend guide.