We are excited to welcome back Idea Factory illustrator, Tsunako, and producer, Mizuno, to Anime Expo 2018! They will both be participating in panels and autograph sessions (details TBA). For more information, please follow Idea Factory International on Twitter or Facebook or visit their booth #4106.
See Tsunako and Mizuno's planned panels below (subject to change). Be sure to check our schedule online and download our mobile app when available to get all the latest information!
Tsunako and Mizuno's participation in Anime Expo is made possible by Idea Factory International.
Nep Yeah! A Community Panel
When: Wednesday, July 4th / 7:30 PM
Room: Live Programming 5 (LACC 40 4AB)
2D is Laifu with the Creators of Neptunia!
When: Thurrsday, July 5th / 2:30 PM
Room: Live Programming 2 (JW Platinum Ballroom)
IFI: Localizing a Brand New IP
When: Saturday, July 7th / 2:00 PM
Room: WS 2 (LACC 406 AB)
About Tsunako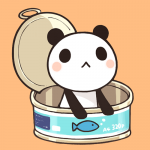 Tsunako is an illustrator at Idea Factory. At the age of 10, she decided to become a game graphic designer and at 18 was already working on illustrations and comics! Upon graduating with a design major in 2008 she joined Idea Factory, which she chose as a fan of their Neverland series. Her favorite animal is a panda and uses it as her portrait often. Her nickname comes from her favorite rice ball ingredient Tuna Mayonnaise.
About Mizuno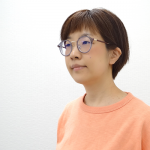 Playing games as a child inspired her to become someone "who can create games," yet she found herself working in another field after graduating. But she realized she couldn't give up her dream! She quit everything to move to Tokyo, and attended school for 3D graphic design. Soon after, she joined Idea Factory as a 3D designer, and 10 years later produced the first Hyperdimension Neptunia. She's gone on to produce every Neptunia game, as well as the Fairy Fencer F series.
---
Anime Expo 2018  will run from July 5 through July 8 at the Los Angeles Convention Center, with Pre-Show Night on July 4, 2018.
For more information about attending AX, check out our How to Attend guide.