We are excited to welcome Kugane Maruyama, the author of OVERLORD, and Naoyuki Ito, director of the OVERLORD anime series and movies, to Anime Expo this year! They will all be making their first overseas convention appearances at AX 2018!

Kugane Maruyama and Naoyuki Ito will be having a panel and autograph session throughout the weekend. To see their full schedule during Anime Expo, visit BOOK☆WALKER or KADOKAWA below:
BOOK☆WALKER: https://global.bookwalker.jp/ex/feature/animeexpo/
KADOKAWA:  https://www.facebook.com/KADOKAWAanime/
Both Ito's and Maruyama's participation in Anime Expo 2018 are made possible by BOOK☆WALKER and KADOKAWA.
About Naoyuki Ito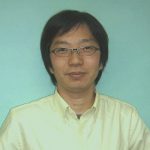 Naoyuki Ito is a Japanese animation director and producer who is best known for directing the OVERLORD TV Anime series and movies.
Before joining MADHOUSE as a director in 2015, he spent some time over at Tatsunoko Production's Anime Research Institute storyboarding for TOEI Animation's ONE PIECE and Ojamajo Doremi Anime projects. Currently, he is working on OVERLORD III which is due to air from this Fall 2018.
About Kugane Maruyama
In March 2010, Kugane Maruyama began writing and posting OVERLORD on a popular Japanese web novel site. Two years later, the series was picked up by Enterbrain (KADOKAWA) and the first volume of the light novel was released. Thanks to the TV Anime series in 2015, OVERLORD has exploded in popularity. As of now, there are 13 light novel volumes, a manga adaptation, and 2 TV Anime seasons with the third installment on its way this Fall 2018.
---
Anime Expo 2018  will run from July 5 through July 8 at the Los Angeles Convention Center, with Pre-Show Night on July 4, 2018.
For more information about attending AX, check out our How to Attend guide.