Creative agency Noir Caesar and D'art Shtaijio animation studio reveal the first full look at the anime pilot XOGENASYS. Join Johnny O'Bryant, Corey Mikell, Marcus Johnson, Nikolas Draper-Ivy, and Arthell Isom to hear them discuss their process of going from manga to anime.
Event Details
Date: Saturday, July 7
Time: 8:00 PM – 9:15 PM
Room: LACC / Live Programming 4 (411)
For information about lining up and room entry, please see the Program Room Policies.
XOGENASYS Synopsis
In the year 2075, an MMA style sport infused with night tech exosuits has taken the world by storm. A troubled young man named Darius, who happens to be one of the sport's biggest fans, is given the opportunity to live his wildest dream. But he soon realizes that some dreams really are too good to be true.
About Johnny O'Bryant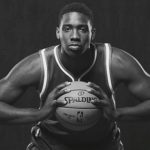 Born and raised in Cleveland, MS, Johnny grew up a lover of all things anime and manga. After being born freakishly tall, Johnny was forced to play basketball by the townspeople as a source of entertainment. (JK) Johnny attended Louisiana State University and after 3 years was drafted into the NBA. His passion for anime and manga never left. Which led him to start a company called Noir who focuses on bringing diversity to anime and manga through storytelling.
About Corey Mikell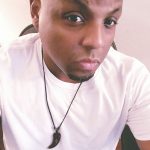 Born and raised in Columbia, South Carolina, Corey has always strived to let his creative nature free. Finding his way to manga and anime through comics and film, he started to draft a plan to one day see his name alongside the greats. Inspired and focused, he wrote his first shonen title, Space Pop, that is illustrated by longtime friend, and partner-in-crime, Sebastian Riera. Graining the attention of Johnny O'Bryant, founder of Noir Caesar, Corey has penned the flagship series, PRIMUS 7, and worked with JM ANIMATION to bring the trailer to life.  In addition, he's currently writing 4 more titles (SHINTO, PLAYBOY, SPACEPOP 20/20, and an unnamed project) for the company along with his daily duties.
About Marcus-Kwabena Johnson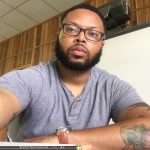 Born and raised in Rosedale, Marcus is a lifelong resident of the Mississippi Delta. An avid fan of comics, manga, and anime since childhood; an unexpected call from a former student inspired him to move beyond fandom and into the realm of creation. Since his initial work as co-creator of Noir Caesar's flagship title Primus 7, he is also creator and co-writer of "Arms of the Dragon", as well as the co-writer for the titles "Try Again" and "Ordinal Tempest". In addition to his writing, Marcus is also an Executive Producer on Noir's first animation project, "XOgenaSYS".
About Nikolas Draper-Ivy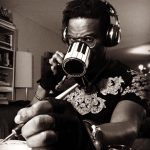 New York resident, Nikolas Draper-Ivey, after a handful of trial and errors, Nik finally found a break with Noir Caesar, illustrating and co-writing XOGENASYS – which after only 4 chapters got the green light for an animation developed by JAPANESE ANIMATION STUDIOS. One of them being D'ART Shtajio and other is to be announced. But this is not due solely to the luck of the draw, no pun intended.
Despite the illustrious accolades already under his belt, Nikolas Draper-Ivey is only getting started.
About Arthell Isom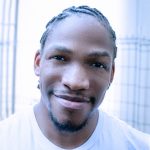 Arthell Isom is the founder of D'ART Shtajio Inc. An American owned Anime studio, in Tokyo Japan, focused on using anime as a medium to tell diverse stories for a global audience. Arthell has been working in the Japanese anime industry for 13 years as a background and environment concept artist. He has worked on several popular titles including Naruto Shippuden, Detective Conan, Gintama, and most recently the Netflix Original B: The Beginning.  He is currently fulfilling the roles of: Director and Art Director on D'ART Shtajio's next production, XOgenaSYS. A manga from NOIR CAESAR.
---
Anime Expo 2018  will run from July 5 through July 8 at the Los Angeles Convention Center, with Pre-Show Night on July 4, 2018.
For more information about attending AX, check out our How to Attend guide.