We are excited to announce Yasuhiro Wada, the world-famous creator and producer of Little Dragons Café, the original Harvest Moon series, and Little King's Story, will be joining AX 2018. Wada will be participating in panels and autograph sessions (more info TBA).
See Wada's planned panels below (subject to change). Be sure to check our schedule online and download our mobile app when available to get all the latest information!
Aksys Games Panel of doubleplusgoodness!
When: Friday, July 6th / 5:30 PM – 6:30 PM
Room: Live Programming 3 (LACC 408AB)
Yasuhiro Wada: Little Dragons Cafe and Beyond
When: Saturday, July 7th / 3:30 PM – 4:30 PM
Room: Live Programming 4 (LACC 411)
Wada's participation in Anime Expo is made possible by Aksys Games.
About Yasuhiro Wada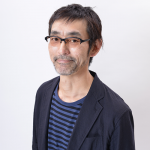 Yasuhiro Wada is the producer on countless games whose originality sets them apart. In addition to being the producer on the "Harvest Moon" series, he was also instrumental in shaping the core gameplay as well as being its director, bringing attention and acclaim for creating a never-before-seen game world of living in a rural area without the usual focus on combat found in most titles. In the summer of 2011, he founded Toybox in order to pursue new projects. Not limiting himself to games, he is actively aiming to create new experiences that can be enjoyed by everyone for many years to come.
---
Anime Expo 2018  will run from July 5 through July 8 at the Los Angeles Convention Center, with Pre-Show Night on July 4, 2018.
For more information about attending AX, check out our How to Attend guide.