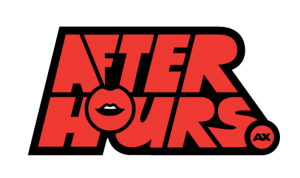 Formerly known as Night Café, After Hours is an intimate and eclectic evening experience featuring dance, burlesque, interactive games, and more—all hosted by the electrifying Steven D'Onofrio! After Hours is a 21+ only event.
Join our talented performers for an evening of games, drinks, glamour, and entertainment! Every guest is given one complimentary drink upon entry and each table will have the chance to win prizes ranging from a round of drinks to Anime Expo event tickets!
Tickets On Sale:
Premier Fan: Friday, June 1 at 6 PM PDT
General Attendee: Sunday, June 3 at 6 PM PDT
After Hours (+21 only)
Price:  $30
Showtimes

Pre-Show Night (July 4): 10:30 PM
July 5-7: 6:00 PM / 8:30 PM / 11:00 PM
July 8: 2:30 PM
21+ only; must have a ticket plus a badge and a valid government photo ID with date of birth for entry. Check-in begins 30 mins prior to the show. Security will be conducting ID check prior to check-in at the door. Doors close promptly when the show starts, no late entry allowed. No refunds, no exchanges, all sales are final. 4 ticket limit per order.
Meet the Performers!
Steven D'Onofrio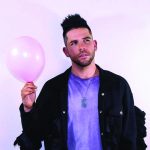 Steven D'Onofrio is quickly becoming the go-to host and emcee at Pop Culture, Anime and Gaming conventions. His high energy, quick wit and vast knowledge of all things anime & games electrifies any event. He is a leading content creator in the anime and gaming world, creating comedy shows for Viewster.com. The True Colors Fund, Cyndi Lauper's charity working to end LGBTQ youth homelessness, brought Steven on as their first GLAMBASSADOR. As an advocate of living your truest self, Steven creates content to not only make the audience smile but to encourage them to celebrate their individuality.
Instagram: @stevenlovesBoA
Andrea Kim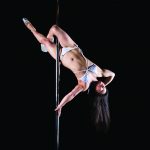 Andrea Kim has been pole dancing for 6 years! She is a former gymnast and loves how pole dance combines the elegance of dance and the athleticism of gymnastics together. She was drawn to pole dance as a form of fitness because it was different from any other traditional type of workout and she learned something new each time. You can catch her training at Rhiannan Nichole's Premier Pole in Lake Forest, CA or at various pole dance competitions throughout the year. Andrea is so excited to be performing for After Hours at Anime Expo this year! Enjoy the show!
Instagram: @andreakimchee
Lady Mekaella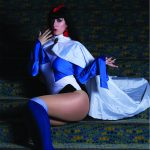 With over 15 years in the entertainment industry, Lady Mekaella DeMure performs fire, burlesque, nerdlesque, & sideshow acts. She is the 2017 reigning second in the state of the Florida Burlypicks regionals who has performed at the NOLA Nerdlesque festival with Her Deadpool & Anastasia acts. She has performed at many events such as Florida Supercon, Spooky Empire Con, Paradise City Comic Con, The Tampa Tattoo Convention,  afterparties for Megacon and Metrocon in Orlando and Tampa, and more. She is the cosplayer behind the viral Anastasia 'Once Upon A December' transformation dress, the female stilt-walking Groot, and the Hormone Monstress Cosplay videos. She is also the founder of cosplay volunteer group Untied Universes, a cosplay for a cause organization for child services fundraising and costumed hospital visits.
Marcella Raya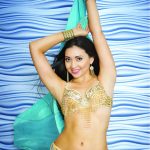 As a returning artist to After Hours, Marcella is once again honored to showcase the spirit of anime through her joy of dance.  Marcella is a professional belly dancer, samba dancer, and theater actress.  She has graced the stages of Southern California, toured on the east coast with Festifun the Musical, performed in the Love and Peace Festival in Cairo, Egypt, and danced with Mangueira samba school for Carnaval in Rio de Janeiro, Brazil.  Marcella was also featured samba dancing on NCIS, belly dancing on the Shahs of Sunset television show, as well as belly dancing on a soon-to-air tv episode on VH1.  Stay tuned!  You can catch her weekly in her role as the queen, Dona Maria Isabella at Medieval Times in Buena Park, California.
---
Anime Expo 2018  will run from July 5 through July 8 at the Los Angeles Convention Center, with Pre-Show Night on July 4, 2018.
For more information about attending AX, check out our How to Attend guide.