We're excited to welcome Yoshinori Terasawa and Takayuki Sugawara to Anime Expo 2018! Terasawa will be making a return visit to AX, while Sugawara will be making his first overseas convention appearance at AX! Both Terasawa and Sugawara will be participating in a panel and doing autographs. Schedule and details TBD.
Be sure to check our schedule online and download our mobile app (when available) for all the latest information!
Their participation in Anime Expo is made possible by Spike Chunsoft.
About Yoshinori Terasawa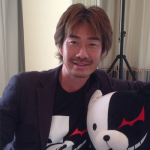 After his tenure at Human Corporation, he joined Spike Chunsoft where he has served as the Ultimate Producer on many well-known titles, including the series Danganronpa, Way of the Samurai, Way of the Ninja, and Conception. He is currently working on Spike Chunsoft's newest RPG, Zanki Zero: Last Beginning.
About Takayuki Sugawara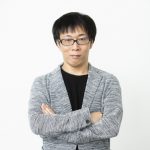 An Ultimate Director and Game Designer at Spike Chunsoft who loves old-school scrolling shooter games. Due to this fascination, he tends to incorporate shooting aspects into the games he works on (such as Danganronpa). He has worked on the Danganronpa series and Ukiyo no ShiShi/Ukiyo no Roushi and is now the game designer, creative director, and scenario writer for Zanki Zero: Last Beginning.
---
Anime Expo 2018  will run from July 5 through July 8 at the Los Angeles Convention Center, with Pre-Show Night on July 4, 2018.
For more information about attending AX, check out our How to Attend guide.