We're excited to welcome Takehito Harada and Eisuke Ogura to Anime Expo 2018! They will both participate in a panel and autograph sessions. Be sure to check our schedule online and download our mobile app for all the latest information!
About Takehito Harada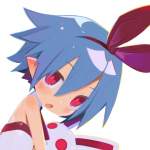 In charge of the illustrations and character designs for Nippon Ichi Software's titles like Disgaea, Prinny series, Phantom Brave, Makai Kingdom, Witch and the Hundred Knight, and Labyrinth of Refrain: Coven of Dusk.
About Eisuke Ogura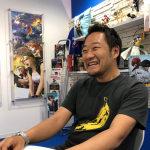 Joined SNK in 1996. He participated in the creation of numerous titles in the Fatal Fury series, among other titles during his early years at SNK. Since 2001, Ogura-san has participated in the development of THE KING OF FIGHTERS series and after many development projects, began work as an illustrator for NEOGEO Battle Coliseum. He worked on illustrations both for KOF XII・ XIII, and was the character designer and worked on key illustrations for KOF XIV as well. The most recent game he has worked on is SNK HEROINES: Tag Team Frenzy.
---
Anime Expo 2018  will run from July 5 through July 8 at the Los Angeles Convention Center, with Pre-Show Night on July 4, 2018.
For more information about attending AX, check out our How to Attend guide.