We're excited to welcome Eugene Lee, Chris Palmer, and Rie Koga to Anime Expo 2018! They will all participate in a panel, where they will do live drawings, discuss western and Japanese style Animation, and give away a limited number of drawings.
Panel Info:
Panel Name: TV Animation Discussion with Voltron Legendary Defender Directors by Wacom
Date: Saturday, July 7
Time: 2:30 PM – 3:30 PM
Room: Workshop 1 / 403 B
For information about lining up and room entry, please see the Program Room Policies.
Their participation in Anime Expo is made possible by Wacom. They will also participate in an autograph session on Saturday, 7/7 at 4:10pm. Visit their booth in the Entertainment Hall for more information!
Eugene Lee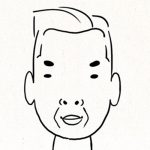 Eugene is a storyboard artist and director who has great love for animation. He worked on storyboards for shows like: Legend of Korra Book 3 & 4, Motorcity, Venture Brothers, Ben 10: Ultimate Alien, and Generator Rex. Eugene currently resides in Pasadena, California as a director on Voltron: Legendary Defender at Dreamworks TV Animation.
Chris Palmer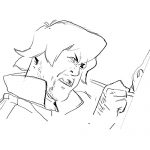 Chris grew up in Northern California reading comic books, watching anime, and trying to copying his favorite drawings onto printer paper. He has been lucky to work on animated action/adventure shows and movies since 2010. He most recently worked as a director on Voltron: Legendary Defender, story artist on How To Train Your Dragon 3: The Hidden World, and is currently a director at Warner Bros Animation.
Rie Koga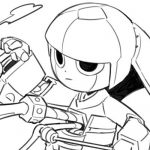 Rie has worked in the animation industry for years in Japan. After she co-directed .hack//Beyond The World in 2011, she moved to Los Angeles. She worked as a storyboard artist and also a director on Teenage Mutant Ninja Turtles at Nickelodeon. Rie is currently one of the directors on Voltron: Legendary Defender at Dreamworks TV Animation.
---
Anime Expo 2018  will run from July 5 through July 8 at the Los Angeles Convention Center, with Pre-Show Night on July 4, 2018.
For more information about attending AX, check out our How to