We are excited to welcome Studio TRIGGER's Shigeto Koyama and Hiromi Wakabayashi as Guests of Honor for Anime Expo 2018!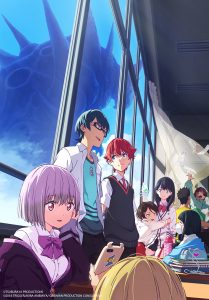 Animator and character designer, Masaru Sakamoto, and animation producer, Masato Takeuchi, will also join Koyama and Wakabayashi for a Q&A session during the SSSS.Gridman premiere event.
Sakamoto, Koyama, and Wakabayashi will also do autograph signings throughout the weekend (schedule TBA).
Event Details
Date: Friday, July 6
Time: 7:45 PM – 8:45 PM
Room: LACC / Main Events (Hall B)
For information about lining up and room entry, please see the Program Room Policies.
Trailer
Story
You're not alone. Always and forever.
"Gridman the Hyper Agent" was a Japanese TV series that aired from 1993. Despite computers in regular households were not common at that time, this series took in elements of the internet and computer viruses and gained popularity through its futuristic appeal.
A new anime adaptation "SSSS. Gridman" will air in Autumn 2018! The animation will be handled by Studio TRIGGER and directed by Akira Amemiya, who presented the "Gridman the Hyper Agent boys invent great hero" at the Japan Animator Expo in 2015.
The future of the "Gridman" world will become reality in 2018, and revived in the animation world.
Visit http://gridman.net/ for more information!
About Masaru Sakamoto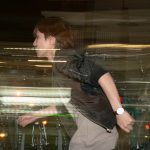 Masaru Sakamoto is one of TRIGGER's earliest recruit of animators. Throughout the years, Masaru has been involved in many major TRIGGER titles such as Little Witch Academia (2013), Kill la Kill, Kiznaiver, and Space Patrol Luluco as key animation and animation director. Masaru will be taking part as character design for TRIGGER's latest animation series SSSS.GRIDMAN.
About Shigeto Koyama
An act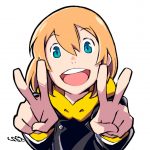 ive designer in Japan's media industry. Starting his career by participating in Aim for the Top 2! (Diebuster) in 2004, Shigeto took part in numerous animation titles. Some of these notable titles include: HEROMAN, Eureka Seven, GURREN LAGANN, STAR DRIVER, Panty&Stocking with Garterbelt, Rebuild of Evangelion, KILL la KILL, and BIG HERO 6. In 2015, Shigeto directs his first short animation film Obake-chan, and his latest participation in the industry include Darling in the Franxx, Hisone and Masotan, and SSSS.GRIDMAN.
About Hiromi Wakabayashi
Previously a member of Studio GAINAX, Hiromi Wakabayashi has been involved in several works with Hiroyuki Imaishi. Some of his more notable work include design production for Gurren Lagann. Hiromi has also participated in Panty&Stocking with Garterbelt as co-creator, writer, and episodic director.
After joining TRIGGER, Hiromi wrote the script for the fourth 4th of KILL la KILL and directed the 2nd ending sequence for the series. More importantly, he assisted and oversaw the design team of KILL la KILL as its Creative Producer. Later on, he took part in numerous TRIGGER titles such as Little Witch Academia, Inferno Cop, Space Patrol Luluco, and Darling in the Franxx.
Hiromi is currently working on Hiroyuki Imaishi's latest project Promare.
About Masato Takeuchi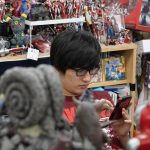 Applying to studio TRIGGER in 2012, Masato Takeuchi is one of TRIGGER's earliest management staff.
Starting his career as an assistant for the producer, he has been involved in titles such as KILL la KILL and Little Witch Academia.
Masato will be fulfilling his role as animation producer for the first time in TRIGGER's latest animation series SSSS.GRIDMAN.
©TSUBURAYA PRODUCTIONS
©2018 TRIGGER,AKIRA AMEMIYA/ GRIDMAN PRODUCTIONCONSORTIUM
---
Anime Expo 2018  will run from July 5 through July 8 at the Los Angeles Convention Center, with Pre-Show Night on July 4, 2018.
For more information about attending AX, check out our How to Attend guide.