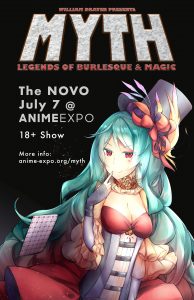 MYTH is an exciting evening show combining voice actors, singers, magicians, variety talents, celebrities, cosplay, dance, and burlesque into one giant show unlike anything you've ever seen before!  MYTH is the most anticipated 18+ annual event at Anime Expo.  "GO. SEE. THIS. SHOW!" Racket Magazine.
Myth: Legends of Burlesque & Magic (18+)
Saturday, July 7 @ 1 – 3 PM

Where: The NOVO
Tickets On Sale: Friday, June 15 at 6 PM PDT
Pricing:  $20 – 25
Check-in begins 60 minutes before the start of the show.  Novo will be doing ID check at the door.  MUST have your ticket, AX badge valid for day of event plus a valid Government-issued photo ID for admission. You must also abide by the Novo's policy for prohibited items.
Performers
Vixen De'Ville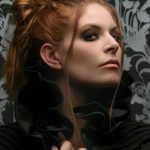 Using her powers for merriment and mirthful mischief, Vixen has bewitched audiences around the world.  Headliner bookings at a range of venues and event nights all over the world, with T.V. appearances on Channel 4, BBC3 and ITV2 and Charing Cross Theatre working with celebrities and laymen alike.
Mia Morte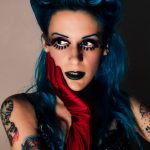 Just a little touch of the strange and unusual Mia has been thrilling her fans with her delightfully dark style of Burlesque for many years.  Mia has appeared twice before on the stages of MYTH, as well as a producer for her own burlesque variety show: "The Creepshow Cabaret".
Nova Nyx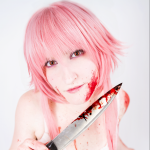 A rising talent in the burlesque world.  Nova is a spirited performer and cosplayer who debuted her burlesque talents on the stages of MYTH for the first time in 2013.  On top of her cosplay and burlesque skills she also does a bit of modeling when she can find the time in her busy schedule.
Nikitta B. Project
Originally from Tokyo, moving to America in 2011 to pursue showbiz. She has headlined burlesque shows like Monday Night Tease, Friday and Night Happy Hour. She is also an English-Japanese translator introducing burlesque culture into Japan by writing in BAPS JAPON, and translating burlesque-featured films.
William Draven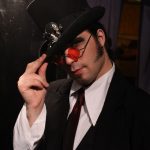 The producer of MYTH, Draven has appeared on multiple TV shows such as "Masters of Illusion", "Don't Blink", "The Late Late Show", and "True Nightmares".  Draven is a master of mental illusions and death defying sideshow style stunts.
Adam Wylie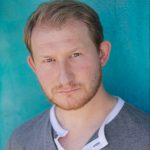 Best known for his portrayal of Zach Brock on "Picket Fences", Adam is a busy working actor.  His voice can also be heard as Peter Pan for the Walt Disney Co. as well as Panicky Smurf in "Smurfs" and "Smurfs 2". Adam also an accomplished magician, having performed on the CW's "Masters of Illusion".
Naathan Phan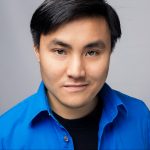 Naathan's award-winning talents have recently been seen on "America's Got Talent", and on "Wizard Wars" in which he was the winner of season one.  Naathan can be seen performing magic on the television series "Don't Blink" and "Masters of Illusion", as well as headlining at Bally's in Las Vegas.
 Steve The Chair
Regularly stealing the show at Anime Expo since 2004 it wasn't until 2013 that Vixen De'Ville asked what his name was.  Since then he's become a breakout star of MYTH, and much to Draven's chagrin, the show's current mascot.