"+Ultra" is a bold brand new time slot starting in October on FUJI TV, who is also famous for "noitaminA" time slot for edgy anime such as PSYCHO-PASS and KABANERI. The panel will introduce the slot and its first two series, INGRESS and revisions, together with top-notch key creators and producers.
Event Details
Date: Saturday, July 7
Time: 12:30 PM – 2:30 PM
Room: LACC / Live Programming 4 (411)
For information about lining up and room entry, please see the Program Room Policies.
INGRESS
John Hanke (CEO of Niantic, Inc)
CEO of Niantic, Inc., known as the developer of "Pokemon GO". As the former vice president of GEO group at Google, he was involved in the development of "Google Earth", "Google Maps", and "Google Street View". He started "Niantic Labs" as a startup within Google, and get independent from Google as Niantic, Inc. on August 2015.
Yuhei Sakuragi, Director (CRAFTER)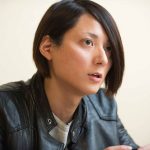 Animation director. Currently working for CRAFTER, he has been pursuing "Smart CG", the animation technique using the latest technology, and has continued to release hits. His major works are "The Relative Worlds" (Script/Director), "Neon Genesis IMPACTS" (Script/Director), and "The Murder Case of Hana & Alice" (CG Director). One of the most featured young creators now.
About Tomohiko Ishii, Producer (CRAFTER)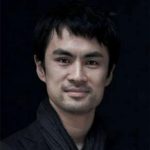 Director and executive producer of CRAFTER Inc. He started his career at Studio Ghibli, where he handled "Spirited Away" and "Howl's Moving Castle" as an assistant producer. He then moved to Production I.G., where he produced "The Sky Crawlers", "GHOST IN THE SHELL 2.0" and others. Established CRAFTER in 2011.
About Akitoshi Mori, Producer (FUJI TV) 
Working at the Animation Content Creation and Distribution Department of Fuji Television Network, Inc. He has produced anime titles broadcast in noitaminA, the late night anime slot of Fuji Television since 2014. His produced works include the PSYCHO-PASS series and The great passage. Preparing to launch a new anime slot "+Ultra" starting in fall, 2018 on FUJI TV.
---
revisions
About Kazuya Ide, Producer (SHIROGUMI)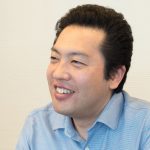 Shirogumi Inc., one of the largest CG/VFX production studios in Japan has produced many theatrical movies as well as VFX for top-grossing Japanese films as Stand By Me Doraemon and Shin Godzilla.
He started his career in TV production and moved on to developing video games for Nintendo GAME BOY and Sony PlayStation. He then joined Shirogumi Inc. and has established his own team of 80 people from scratch to create original works. He is most committed to creating hybrid anime made of hand-drawn pictures and 3DCGs and developing its media franchising across multiple media types.
Toshiaki Obata, Producer (SLOWCURVE)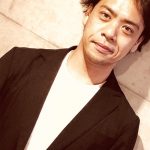 President and producer of Slow Curve Co., LTD.
Joined GONZO in 2004 and handled marketing and licensing. He then established Slow Curve Co., LTD. in 2011.
Has worked on the publicity of PSYCHO-PASS and others, and produced their originally created TV/ theatrical animation works.
---
Anime Expo 2018  will run from July 5 through July 8 at the Los Angeles Convention Center, with Pre-Show Night on July 4, 2018.
For more information about attending AX, check out our How to Attend guide.