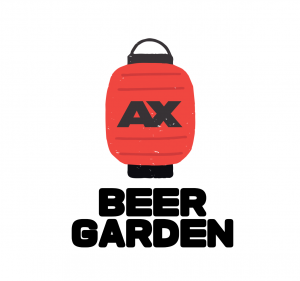 For attendees 21 and over, we're pleased to introduce the AX Beer Garden, a pop-up bar experience inspired by Japanese beer gardens and summer festivals. Featuring a selection of Japanese beers and whiskey brands, as well as Japanese foods, including:
Beer: Sapporo, Asahi, Kirin
Whiskey: Hibiki Harmony, Toki
Junmai Sake: Gekkeikan – Nigori, Sho Chiku Bai
Food Booths: Brothecary (dumplings), Shake Ramen, Riceballs & Boba, Takoyaki
Cocktails will also be available at the Beer Garden. Be sure to visit to see the menu!
The Beer Garden will be located outside of West Hall, on the Pico Blvd side at the top of the stairs.
Hours:
7/4/2018: 6 PM – 12 AM*
7/5/2018: 6 PM – 12 AM*
7/6/2018: 6 PM – 12 AM*
7/7/2018: 6 PM – 12 AM*
Food Vendors Close: 11 PM
Bar Service Last Call: 11:30 PM
Map