Anime Expo 2018 welcomes Arc System Works Producer/Director Toshimichi Mori and SUSHIO as Guests of Honor! They will participate in a panel, hold autograph sessions (schedule TBA), and contribute items to the Charity Auction. Together with Studio TRIGGER's Hiromi Wakabayashi and Arc System Works CEO Minoru Kidooka, they will reveal information about the recently-announced Kill la Kill video game!
Event Details
Arc System Works: 30 Years of Video Game History
Date: Wednesday, July 4 / Day 0 / Pre-Show Night
Time: 9:00 – 10:00 PM
Room:  Live Programming 5 / LACC 404 AB
TRIGGER x Arc System Works Presents Kill la Kill Video Game
Date: Thursday, July 5 / Day 1
Time: 6:00 – 7:30 PM
Room: Live Programming 2 / JW Marriott Platinum Ballroom
For information about lining up and room entry, please see the Program Room Policies.
About SUSHIO
Previously staffed at Studio GAINAX, SUSHIO is a well acclaimed animator in the industry who's participated in many popular anime title such as Diebuster, GURREN LAGANN, Panty & Stocking with Garterbelt. With the establishment of Studio TRIGGER, SUSHIO joined the crew as character designer for KILL la KILL.
About Minoru Kidooka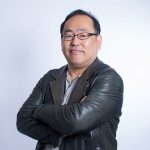 Minoru Kidooka founded Arc System Works Co., Ltd. in 1988, which is celebrating its 30th anniversary this year, along with the 20th and 10th anniversaries of their flagship titles Guilty Gear and BlazBlue.
Kidooka's career has been defined by producing fighting games that challenge the status quo, including the recently launched cross-over fighting game BlazBlue: Cross Tag Battle.
With the recent opening of their U.S branch office, Arc System Works aims to reach out to a wider audience and show the world that Arc is not only about fighting games, but much, much more.
About Toshimichi Mori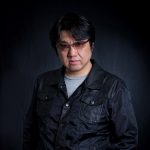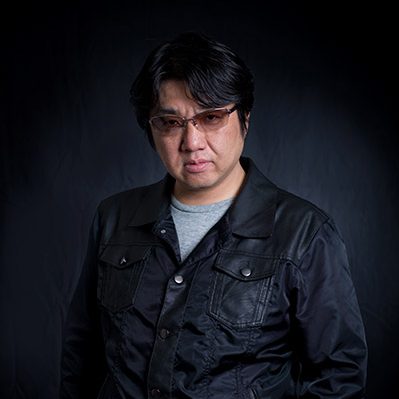 As a producer and director at Arc System Works Co., Ltd., Toshimichi Mori is best known for his accomplishments in the BlazBlue fighting game series. With the recent release of BlazBlue: Cross Tag Battle, Mori debuted an ambitious 4-IP cross-over in a fighting game, which includes characters from the American 3D animated series, RWBY.
Mori is celebrating the 10th anniversary of the BlazBlue series this year, and looks forward to revolutionizing the fighting game genre to make them more accessible to a wider audience.
About Hiromi Wakabayashi
Previously a member of Studio GAINAX, Hiromi Wakabayashi has been involved in several works with Hiroyuki Imaishi. Some of his more notable work include design production for Gurren Lagann. Hiromi has also participated in Panty&Stocking with Garterbelt as co-creator, writer, and episodic director.
After joining TRIGGER, Hiromi wrote the script for the fourth 4th of KILL la KILL and directed the 2nd ending sequence for the series. More importantly, he assisted and oversaw the design team of KILL la KILL as its Creative Producer. Later on, he took part in numerous TRIGGER titles such as Little Witch Academia, Inferno Cop, Space Patrol Luluco, and Darling in the Franxx.
Hiromi is currently working on Hiroyuki Imaishi's latest project Promare.
---
Anime Expo 2018  will run from July 5 through July 8 at the Los Angeles Convention Center, with Pre-Show Night on July 4, 2018.
For more information about attending AX, check out our How to Attend guide.