The celebration continues at the Fashion Show after party! Meet and hang out with the CHISA, Haruka Kurebayashi, as well as the fashion designers and brands in The NOVO VIP Lounge!
Event Details
Date: Saturday, July 7
Time: 4:30 PM – 6:30 PM
Location: The NOVO VIP Lounge
Price: $10

Tickets on sale: Wednesday, June 27 at 6 PM
This event is restricted to 18+ only. 4 ticket limit per order. Doors open 1 hour before the event. Once doors close, no late entry, no refund or exchanges for missed show. Premier Fan Discount Code cannot be applied for this event. *Drinks not included; cash bar available.
About Haruka Kurebayashi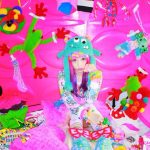 Haruka Kurebayashi began her modeling career as a featured reader in the popular Harajuku fashion magazine KERA. She is currently an image model for LISTEN FLAVOR.
Kurebayashi gained attention worldwide for her Decora fashion style, and in 2017 was chosen by Instagram to represent #MyStory, a campaign in which 15 Japanese women were selected to promote being true to yourself.
Follow Haruka Kurebayashi on Twitter / Instagram / Facebook
About CHISA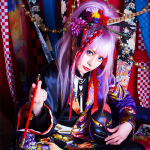 CHISA is the vocalist of the visual kei band ACME and formerly DIV. Contrary to his innocent looks, CHISA's powerful clean vocals and hardcore screams reflect his punk lifestyle. He also has a hand in creating ACME's costumes.
As a fashion icon, he has modeled for brands including KINGLY MASK, where his collaboration designs ranked #1 on Rakuten's Real Time sales charts.