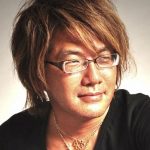 Hiroki Kikuta is a veteran video game composer based in Tokyo, Japan who's best known for his work on Squaresoft's beloved SNES RPG, Secret of Mana. While at Squaresoft, he also scored Seiken Densetsu III and Soukaigi. Kikuta then struck out on his own as an independent game developer, creating, directing, and composing music for the PlayStation title, Koudelka. He's since been actively involved in writing music for indie games in Japan and abroad, and most recently began working on the massive soundtrack to Indivisible by Lab Zero Games.
"I am so excited to get the chance to meet everyone at Anime Expo directly," comments Kikuta. "I'm greatly looking forward to visiting Los Angeles and hope to have a wonderful time with all the Super Nintendo and Lab Zero Games fans out there!"
Hiroki Kikuta's participation in Anime Expo 2018 is made possible by Skullgirls and Indivisible developer Lab Zero Games. He will participate in the Indivisible panel on Thursday and will be available to sign the free Indivisible soundtrack sampler CDs that will be given away at the Lab Zero Games booth (#3711). Keep up to date on news regarding Indivisible on the official website.
Event Details:
An Evening With Lab Zero – The Latest On Indivisible, Skullgirls and More!
When: Thursday, July 5, 4:00 pm – 5:30 pm
Where: JW Marriott – Live Programming 2 (Platinum Ballroom)
Beyond Mana: Composer Hiroki Kikuta Goes Indie
Date: Saturday, July 7, 1:30 pm – 2:30 pm
Location: LACC – Live Programming 5 (404 AB)
Autograph Sessions (Located in Kentia Hall)
Friday, July 6, 12:20 pm – 1:40 pm
Sunday, July 8, 12:20 pm – 1:40 pm
Anime Expo Live Stream Interview
Tune in for a brief interview with composer Hiroki Kikuta and Scarlet Moon producer Jayson Napolitano as they share exclusive never-before-heard news about their future collaborations.