We're excited to welcome Stu Levy and Natalia Batista from TOKYOPOP! They will both participate in portfolio review sessions in The Annex! Natalia will also be doing a live drawing on July 6, from 4-5PM.
Guidelines:
Each session must be completed within 15 minutes.
Bring a physical portfolio. Power and Internet will not be provided onsite.
Do NOT ask for autographs or photos.
Attendees may sign for more than one portfolio review session.
Portfolio Review Session Schedule:
Stu Levy:  July 5th 2PM – 3PM /  July 6th 2PM – 3PM / July 7th 2PM – 3PM
Natalia Batista: July 6th 11AM – 12PM / July 7th 11AM – 12PM / July 8th 11AM – 12PM
Other participating artists conducting portfolio reviews include Santa Inoue (creator of Tokyo Tribe) and Artist/Animator Sean Danconia (founder of SupaPop Studios), along with Collateral Damage Studios and Ruwen Liu of Sizigi Studios.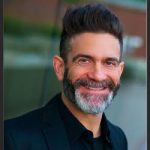 Stu Levy is an international entrepreneur, producer, director and writer. Founder of the pioneering media company TOKYOPOP, Stu is known fo­­­­­r establishing the manga market in North America. Stu has produced English adaptations of many anime series including the hits Initial D, GTO, and Rave Master; executive produced the live-action feature film Priest; directed two independent feature films, a docu-reality series, and several music videos. Stu created and wrote the chart-topping graphic novel Princess Ai with Courtney Love, as well as the novels Juror 13, Karma Club and Sailor Moon, and is currently writing Nightmare Before Christmas: Zero's Journey. He founded digital platform POP Comics and is currently involved in a major new tech project, for which he completed a certification at Oxford's Said Business School in blockchain technology. Fluent in Japanese and a licensed California attorney, Stu has served as Producers Guild of America (PGA) Board Member; International Committee Chair and founder; Online Video Committee Chair and founder, and PGA Producers Showcase executive producer. His philanthropic activities have included Japan's tsunami recovery, projects with Make-a-Wish Foundation, and literacy advocacy. Besides speaking at numerous industry events and guest lecturing, Stu's an avid endurance athlete, an amateur composer, photographer and self-confessed foodie.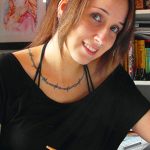 Natalia Batista is a Swedish manga artist, illustrator and comic art teacher at Serieskolan in Malmö, the most prominent comic art school in Sweden. Her works include the kids manga Mjau!, published in Sweden, Portugal and the US, and Sword Princess Amaltea, published in Sweden, Italy and the Czech Republic. Member of the Swedish manga artist collective and publisher Nosebleed Studio.
Natalia loves listening to podcasts, cooking vegan food and farming her own vegetables. She's got two cats who likes hanging out near her when she draws, and occasionally spill out her water cups.