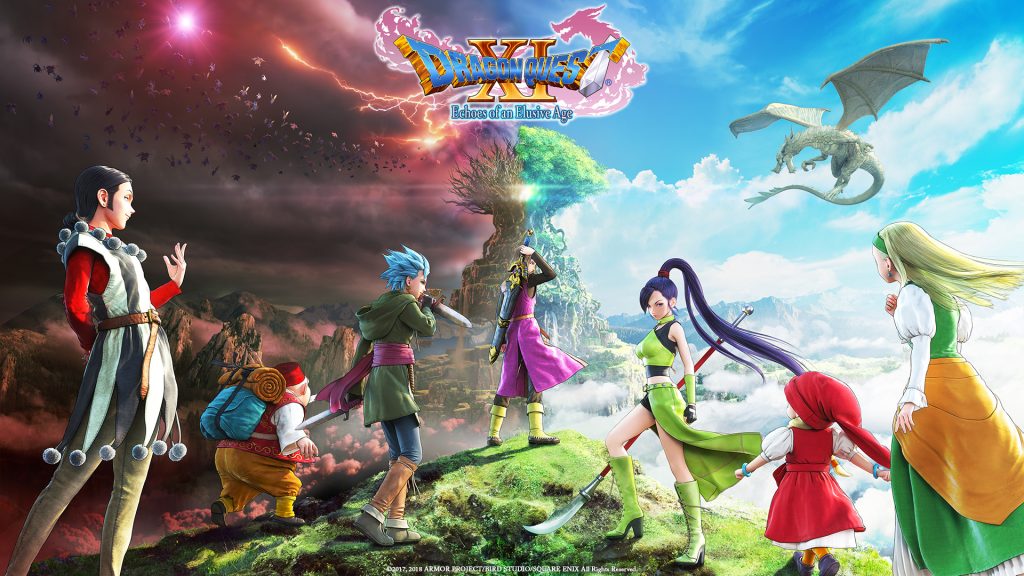 Creator of the legendary DRAGON QUEST® series, Yuji Horii, joins Anime Expo 2018! He will be participating in autograph sessions at the SQUARE ENIX Booth (located in the Entertainment Hall) throughout the weekend, at the following times:
Friday, July 6, 10:30 a.m. to 12:00 p.m.
Saturday, July 7, 10:30 a.m. to 11:30 a.m.
Saturday, July 7, 2:30 p.m. to 3:30 p.m.
A limited number of autograph tickets will be distributed at the DRAGON QUEST area of the SQUARE ENIX booth starting 10:00 a.m. of the day prior to each session. Lucky attendees who receive a ticket will be able to receive an autograph on an exclusive 8″x10"signing card prepared by SQUARE ENIX and a photograph with the creator*.
* Fans may pose with Yuji Horii for one photograph. Signatures will be limited to a signing card prepared by SQUARE ENIX and he will not be signing personal items.
Throughout the weekend, attendees will be able to get hands-on time with DRAGON QUEST XI: Echoes of an Elusive Age, prior to its release on September 4. The playable demo features two separate areas of the game: Cobblestone, where the Hero's journey begins, and Gallopolis, where you can participate in horse racing, battle the menacing Slayer of the Sands, and more.
Fans are also invited to obtain a variety of DRAGON QUEST XI giveaways, including t-shirts and double-sided posters, while supplies last.
Follow Dragon Quest on Twitter & Facebook for more updates!
About Yuji Horii
Yuji Horii was born in Hyogo, Japan in 1954. After graduating from Waseda University's School of Letters, Arts and Sciences I, he worked as a freelance writer for newspapers and magazines. He took his first steps as a Game Designer in 1982 when he won a game programming contest sponsored by Enix (now Square Enix).
DRAGON QUEST released in Japan in 1986. The third installment in the series, DRAGON QUEST III, was a national phenomenon, earning Yuji Horii a place at the center of the gaming industry; a position he still holds today.
The DRAGON QUEST series boasts worldwide sales of 76 million units. The latest installment, DRAGON QUEST XI: Echoes of an Elusive Age, is releasing in the West on September 4 this year.
Horii's participation in AX 2018 is made possible by Square Enix.
© 2017, 2018 ARMOR PROJECT/BIRD STUDIO/SQUARE ENIX All Rights Reserved.

---
Anime Expo 2018  will run from July 5 through July 8 at the Los Angeles Convention Center, with Pre-Show Night on July 4, 2018.
For more information about attending AX, check out our How to Attend guide.