We're excited to welcome back illustrator and character designer, Akiman (Akira Yasuda), to Anime Expo 2018! Akiman will make appearances at the Square Enix booth in the Entertainment Hall and will hold autograph sessions throughout the weekend, at the following times:
Day 2; Friday, 7/6: 4:30PM-5:30 PM
Day 3; Saturday, 7/7: 4:00PM-5:00 PM
Please visit the Star Ocean: Anamnesis playable kiosks at the Square Enix Booth (located in the Entertainment Hall) to receive an autograph session ticket from a Square Enix staff member.
A limited number of tickets will be distributed starting 10:00 AM PT on the day of signing sessions.
About Akiman (Akira Yasuda)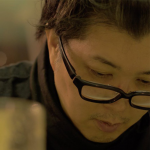 Akira Yasuda is a Japanese illustrator and character designer, who works under the pen name "akiman". He began his illustration for the Star Ocean series in 2016 with STAR OCEAN: Integrity and Faithlessness.
He has also created character designs for the STREET FIGHTER series, Darkstalkers series, and Turn a Gundam, as well as the mechanical designer for Code Geass.
Akiman's participation in AX 2018 is made possible by Square Enix.
---
Anime Expo 2018  will run from July 5 through July 8 at the Los Angeles Convention Center, with Pre-Show Night on July 4, 2018.
For more information about attending AX, check out our How to Attend guide.