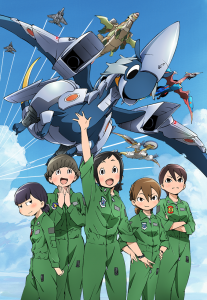 The Executive Director Shinji Higuchi, who achieved great success for Shin Godzilla, will join Anime Expo 2018 for a special screening of Dragon Pilot, as well as a panel discussion and Q&A. Episodes 1 and 2 are going to be screened and 2 is the international premiere!
For this project, he gathers the threads of the original story with Mari Okada, the very well-known scriptwriter for "Anohana: The Flower We Saw That Day." Director Hiroshi Kobayashi of "Kizaniver" gives life to the heart-warming story of dragons managed by Japan Air Self-Defence Force and their rookie pilots filled with love, laughter, and tears.
Shinji Higuchi will also make an appearance in the Netflix❤Anime on July 5 at 5-6pm in Live Programming 1 (Petree Hall).
Event Details
Date: Friday, July 6
Time: 2:00 PM – 3:30 PM
Room: LACC / Live Programming 3 (408 AB)
For information about lining up and room entry, please see the Program Room Policies.
Trailer
About Shinji Higuchi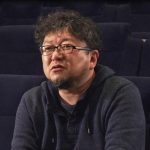 Born on September 22, 1965, film director and special effects supervisor. He entered film industry in 1985 with"Godzilla". He engaged in "Gamera: Guardian of the Universe" as special effects supervisor and won a special award of Japan Academy Film Prize. His principle works as a film director are "Lorelei: The Witch of the Pacific Ocean","Sinking of Japan", "The Floating Castle". In 2017 he won both Picture of the Year and Director of the Year for Japan Academy Film Prize. "DRAGON PILOT: Hisone & Masotan" (2018) is the very first TV animation he produces as executive director.

© 2018 BONES, Shinji HIGUCHI, Mari OKADA/DRAGON PILOT