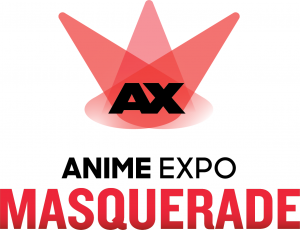 The Anime Expo Masquerade is a cosplay and performance competition for performers from all across the country. For over 20 years, our talented entrants have stolen the spotlight and dazzled the crowds in this signature event.
Anime Expo is proud to welcome back the US preliminary for the World Cosplay Summit (WCS) where two (2) teams will be picked to represent the USA in 2019 and 2020!
Masquerade & World Cosplay Summit US Preliminary
Saturday, July 6 @ 8 PM
Where:  LACC / Main Events (Hall B)
Tickets On Sale:

Premier Fans: Tuesday, March 26 at 6 PM PDT
General Attendees: Thursday, March 28 at 6 PM PDT

Pricing:  $5 – 15
If you have questions or have ADA requests, please send an email to events@anime-expo.org
All sales are final. No exchanges, no refunds.
Check-in begins 1 hour before the start of the event and will end promptly at 9 PM, 1 hour after doors close. There will be priority entry for attendees with an ADA sticker so please arrive 15 mins prior to start of check-in to avoid the crowd.